Advertising Packages for local businesses. With promotion on Social Media, LED screens, Radio and Television.
For more information call 0837 683696 or email [email protected]
There is a lot of competition to be Bangkok's tallest building with developers now looking to top one another.
It is still early in the home quarantine game, but are you bored to death by now? 
By day John Farr is well known as a local property agent specialising in rentals. He arrived in Pattaya on the 21st May 2006 and a few years later started Pattaya Estates Rentals.
With the rapid increase of reported cases of coronavirus our desire to travel is dampened by lockdowns and travel restrictions and fear of infection.
Football may seem trivial in the current situation but the effect that the Covid-19 pandemic is having on it is unprecedented around the world.
COVID-19 in Thailand continues to pose a threat so here is a brief overview of what you need to know about COVID-19 in Thailand.
Summertime is here and with temperatures scheduled to reach the mid 40s, it would make sense to head North in search of cooler places.
In these topsy turvy times not many things are certain, other than the fact that we have to keep ourselves as fit as possible and look after our money.
Once having decided to live in Thailand, the first major challenge is your future location. Having made painstaking research a choice has been made and now it is time to find a place to live!
Where to start with the great man? It started with me when as a thirteen-year old I first saw him on TV in replays of those gruelling, death defying fifteen round contests between himself and Joe Frazier.
Heat Rash also known as Prickly Heat or Miliaria is an annoying and trying affliction that affects a great number of people both visiting and living in warm/hot climates.
Thankfully information about Covid-19 and any progress made comes out a.s.a.p. check with reliable sources mainly the world health organization..
Hot season is nearly upon. Temperatures are going to creep up from tolerably warm to scorching.
Certainly for the next few months ahead It would seem that we are all going to be spending more of our time at home.
 The Corona virus has well and truly arrived in Thailand and won't be going anywhere anytime soon. 
With the excessive amount of exaggerated news, it does become challenging to conclude whether one is reading or listening to truth or fiction.
The idea of print marketing might seem like something from a bygone era. But rest assured – print is not dead! 
Often I run into business owners who are very smug about not having to pay for advertising,
Just as our magazine has two sections "The Pattaya Trader" and "The Property Trader", now, so does the website.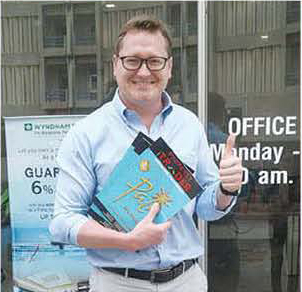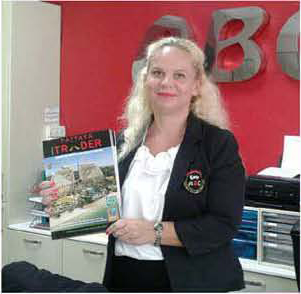 Everybody Loves the Trader!