Marco's Restaurant goes from Strength to Strength.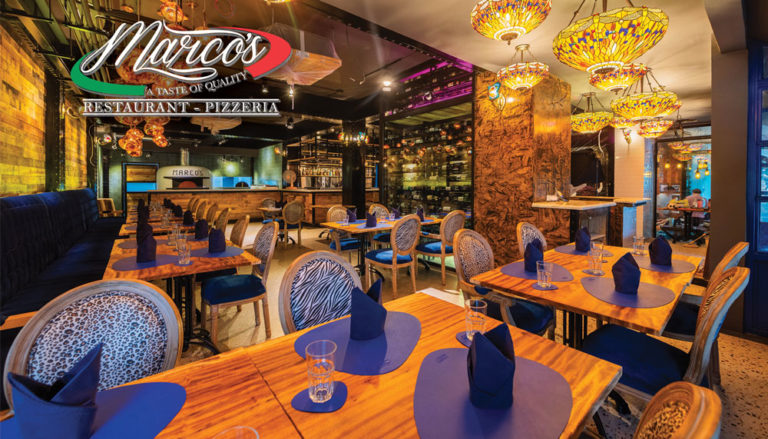 For many months curious passersby have been wondering about the construction taking place next to Marco's restaurant. Concerned, loyal customers have even remarked: "We do hope it won't be another Italian restaurant, in competition to you". Well, the covers are off, the amazing lighting can be seen from the street and we can at last reveal that this is part of an even larger eaterie for the extremely popular Marco's restaurant.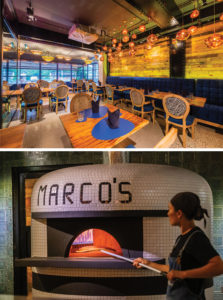 There is a well-known proverb "The proof of the pudding is in the eating" which dates back to the 14th Century. It can certainly be applied to Marco's restaurant where satisfied customers return again and again not just for the delicious range of pizzas and pastas but also for steaks, salads, inventive entrees, cocktails, great wine selection and too good to miss desserts. The owner, his staff and the general ambiance of this place have also made it a popular destination. The only thing upsetting loyal visitors or hopeful walk-ins has been that without a reservation they have often been turned away, not able to get a table. 
Something had to be done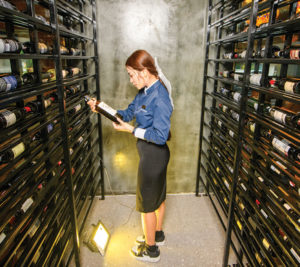 and so Marco took the plunge and the double fronted property next door to really increase the size of his restaurant. Thus allowing for more covers, an amazing pizza oven (built on site), a beautiful bar, well stocked wine cellar and some colourful extras he had been wanting to include for a long time. As a frequent visitor myself to Marco's, I have been delighted to pop in over the last few months, talk to him about his plans, and see them all come to fruition with the result that we now have this stunning new space to enjoy on Thappraya Road.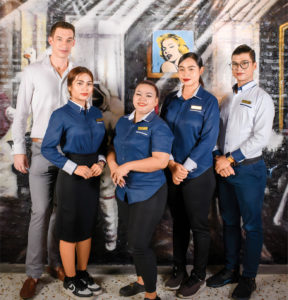 It has always been a pleasure to share the odd glass with him and discuss plans. From his early days at the Rompho market to his move to Thappraya Road (once a favourite foodie area in Jomtien and now really bouncing back). To discuss photoshoots, cover stories, the introduction of Grab takeaways during Covid (now a phenomenal success) and Pizza of the Month keenly waited for and expected by his regulars.
I look forward to the many new ventures and events that will now be possible in this exciting larger space and you will not be surprised to hear that I have already made a few suggestions.
Subscribe to the Pattaya Trader YouTube channel for our review, interview and video coming soon and don't forget to contact Marco and his lovely team by scanning the QR code, Tel: +6692 475 1493 FB Marco's@marcospattaya. Take away also available via GRAB