MONACO MAGIC: GLITZ, GLAMOUR, AND GRACE

By Mandy Supa-arpha Itthikaiwan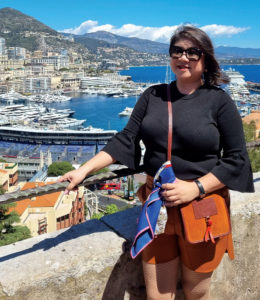 Are you mesmerised by the glamorous scenes in James Bond's "GoldenEye" or the world-class Formula 1 race? I certainly am, which is why I went to Monaco.
Arriving at Monte Carlo, the capital of Monaco, my first stop had to be the iconic Casino de Monte-Carlo, a Belle Époque masterpiece where James Bond's adventures came to life. Even if you're not a gambler, a visit to this architectural gem is a must.
Monte Carlo is synonymous with luxury, elegance, and high-stakes glamour so people-watching here is a delightful pastime. As you stroll the streets, you'll encounter a mix of locals and well-heeled visitors, all impeccably dressed and living life to the fullest. Sit at a sidewalk café and watch the world go by, or visit the renowned Café de Paris near the Casino Square for the ultimate people-watching experience. You might even spot a celebrity or two blending in with the cosmopolitan crowd.
Monaco is a popular residence for wealthy individuals due to its favourable tax laws. Some of the celebrities known to have resided here include F1 stars Lewis Hamilton,David Coulthard, tennis player Rafael Nadal, singers Elton John and Bono, and Film stars Roger Moore and Leonardo DiCaprio. But Monaco offers more than just glitz and glamour. The Cathédrale de Monaco, is a serene and spiritual retreat tucked away in the heart of the city. Its stunning architecture and peaceful ambiance make it a place for quiet contemplation and it is where the late Princess Grace is laid to rest.
A fairy tale unfurled when Grace Kelly, a Hollywood icon, met Prince Rainier III at the Cannes Film Festival. Their whirlwind romance led her to abandon her Hollywood career for life as Princess Grace of Monaco. Together, they graced the principality with elegance and charm, and had three children together. Tragically, the tale took a heartbreaking turn with Princess Grace's life cut short in a car accident. However, her memory lingers on in the hearts of those who visit her final resting place in Monaco's cathedral.
Another gem not to be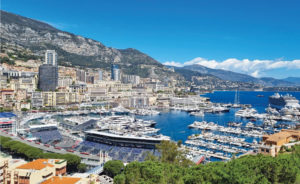 missed is the Palais du Prince perched high on a rocky promontory overlooking the Mediterranean. This palace has guided tours that take you through opulent state rooms, offering a glimpse into Monaco's royal history. For those seeking a touch of nature, Monaco also offers two exquisite options. The Jardin Exotique, a serene oasis filled with a diverse collection of succulents and cacti. Also, the Musee Oceanographique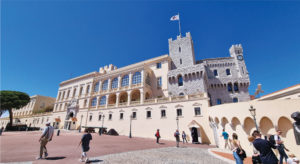 Monaco, which is perched on a stunning cliff overlooking the Mediterranean. It beckons with a fascinating world of marine life and exhibits, making it a must-visit destination for nature enthusiasts.
Monaco, with its intriguing blend of opulence, history, natural beauty, captivating people-watching, and a star-studded atmosphere, promises an unforgettable experience