FOREIGN BUSINESS LICENSE IN THAILAND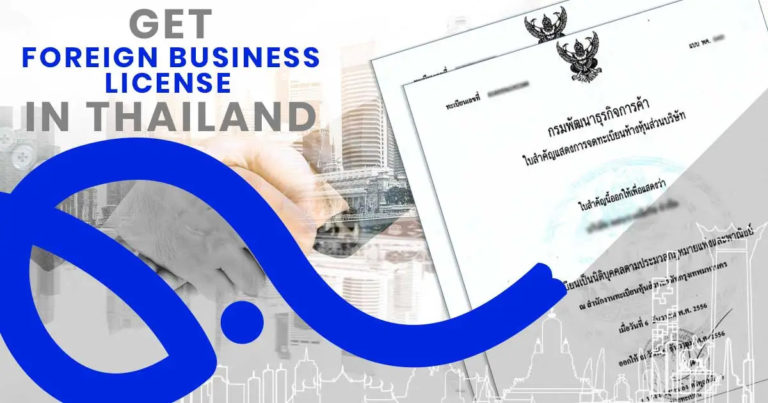 The Foreign Business License (FBL) is a type of license necessary for foreign companies doing business in Thailand. The Foreign Business Act (FBA) regulates foreign business activities in Thailand. According to the Foreign Business Act B.E. 2542 (1999), foreigners are prohibited from operating some categories of businesses, and some categories of businesses can be operated by obtaining a license or a certificate according to the Business Lists, as the case may be. This law categorizes business activities into three types:
Thai businesses are classified into three types:
Type 1 – These are activities that reserved for Thai nationals;
Type 2 – Some activities are permitted for foreigners under certain conditions; and
Type 3 -These are businesses that foreigners can engage in without restrictions, if permitted by the Director-General of the Department of Business Development with the approval of the Committee.
Thailand's Foreign Business License TYPE 3 is the most common type for international enterprises, allowing a wide range of commercial operations. To conduct foreign business, investors must apply for permission under LIST 3 article 14 or 15 of the Foreign Business Act. Thai companies must submit a principal approval letter to the foreign business department's committee, and once established, a license is required. Companies with a minimum capital of 100 million baht can operate without a license.
Foreigners applying for a foreign business license must meet certain qualifications, including being at least twenty years old, having a residence in the Kingdom, not being incompetent or quasi-incompetent, not being bankrupt, not having been punished by a court judgment or fine, not having been imprisoned for offenses related to trade, loans, or immigration, and not having had a license revoked within five years of the application date. These qualifications are based on the laws on immigration, the Penal Code, and the law on immigration. The applicant must also not have been imprisoned for cheating, misappropriation, or other trade offenses.
When applying for a Foreign Business License in Thailand, you must meet certain requirements and provide specific documentation. These include identifying eligible business activities, registering a Thai company, meeting minimum capital requirements, maintaining a shareholding ratio, and obtaining documentation from shareholders and directors. The minimum capital requirement may vary depending on the business activity and Thai legislation. Licensees or certificate grantees under the Treaty must have a minimum capital of 25% of the average three-year expected expenditure. Certificate grantees under the Investment Promotion Certificate do not have a minimum capital requirement. The minimum capital must be maintained until the business ceases operations in Thailand. Additional requirements may be specific to the business activity.
The eligibility conditions for a Foreign Business License can be complicated and vary depending on the type of firm and any changes in Thai legislation. It is recommended to seek legal assistance or consult professionals knowledgeable in Thai company rules and regulations to analyze eligibility and handle the application process.
Article by Magna Carta Law Firm