Buying a Property in Pattaya? Why you should work with a qualified Agent.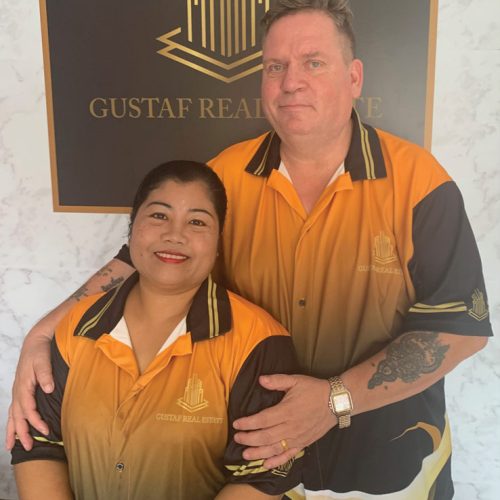 If you're thinking of buying a property in Pattaya in the near future, doing your own research and finding out as much as you can about the place you want to live in is obviously a good thing. Surfing the internet, picking out an area and the type of property that may appeal to you and getting as much local knowledge as you can will help you make that final decision on what is best for you. But when it comes to the actual purchase, going through a property professional, especially in Thailand, is the smart move.
There are certain things in life that should be left to people who know what they're doing, and buying property in Thailand is one of them. Done properly, the purchase of property in the Kingdom can be a straightforward business, but complying with the rules and regulations for a foreigner buying here needs the expertise of someone who has been through the process many times before and is keeping abreast of the latest developments.
SELECTING THE RIGHT PROPERTIES TO SHOW YOU
Once you have given your agent the outline of what you're looking for, they can narrow the field down and book you viewings from their own listings which they feel will suit you best. Viewing property after property that bears no resemblance to your requirements can become dispiriting and can turn something that should be an exciting time into a chore after a while. Don't let the over zealous agent who badly needs a sale railroad you into the wrong choice.
LOCAL KNOWLEDGE
There is only so much information you can get via the internet and an experienced local agent will be able to fill in those gaps that may be the difference on whether you purchase in a certain area or not. Ask as many questions as you need. Make sure to get the full rundown on everything that will help you make a decision on where you should buy. It may be access to schools, hospitals, transport routes, restaurants and bars or the best shopping. Whatever is important to you, your agent should have all the answers.
PRICE NEGOTIATION
If both seller and buyer are willing, there will be a figure that they can both agree on and both will be happy with. Your agents job is to find that figure as quickly as possible and make sure that all lines of communication are kept open during the negotiations, ensuring a satisfactory completion for both parties.
DOCUMENTATION
This is the most important part of the whole process. There are various rules and regulations that must be adhered to when purchasing in Thailand and your agent must be familiar with all of them. If done correctly, you shouldn't have any problems in securing the property you have chosen. Whether it be a house, condominium or commercial property, make sure anybody acting on your behalf knows exactly what the process involves and can guide it through to completion.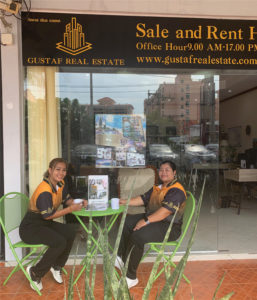 WORKING WITH THE AGENT
Once you have decided on the company you want to use, you can go a long way to securing the property you need by cooperating as best you can with the agent. Attend every arranged viewing, keep in touch with your agent to make sure they are working on your behalf to find the property that you want to buy. Make sure they are aware of any change in your circumstances and don't be afraid to ask questions if you have any misgivings.
The people at Gustaf Real Estate have many years of experience in the Real Estate business, both in Thailand and Europe. Their reputation in Pattaya is impeccable, and if you choose them as your preferred agent in Pattaya, you can rest assured that the service you get will be second to none. Even if you are considering buying remotely from abroad, Gustaf Real Estate can help guide you through the process. Thai, English and Swedish spoken.
Looking for expert help contact Gustaf real estate on Facebook https://www.gustafrealestate.com/