Gloria Chats with Jack Lemvard one of Thailand's most talented drivers.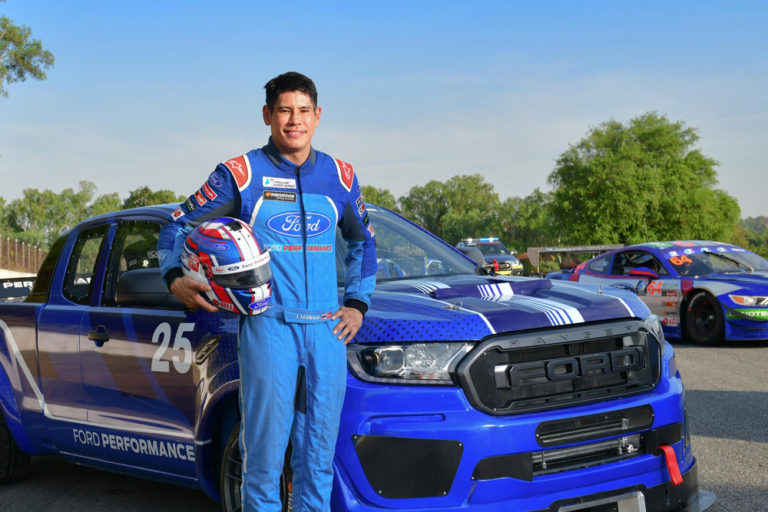 I have been wanting to interview Jack Lemvard for quite some time as he is definitely a local success story, born in Pattaya at the Memorial Hospital. So it was great to have a coffee and chat with him..
Jack's road to racing started as is usual, with go-karts. He was just 10 years old when he first tried driving one along with two of his school friends. They didn't continue but Jack was hooked. He drove his Dad mad for his own go-kart, finally getting his wish at the age of 13. From then on he was obsessed with racing it, even forgoing school meals and using his lunch money to pay for practice sessions at the weekend.
The go-kart wasn't in great shape ( "a piece of …. really") and constantly needed repairing. Happily the older drivers around the track took pity on Jack and, admiring his determination, helped out by giving him their old tools and chains. Without the money to pay for a mechanic Jack also quickly learnt to take care of all the repairs himself. Today he feels that this was a good thing, as his engineering knowledge has served him well since then.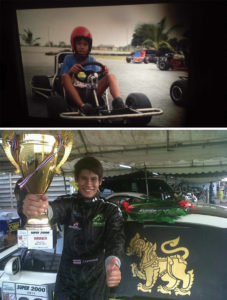 Jack's father had a restaurant in Denmark and suggested his son join him there to finish his education. However, it was not a great time for Jack, he remembers it as always being cold. He missed Thailand and of course, his racing. He dropped out of his International Baccalaureate course and instead went to a cooking school, saving the money he earned part time from washing dishes.
At the age of 18, Jack took his hard earned cash straight back to Thailand and directly to the Pattaya Kart Speedway Track to carry on with his racing dream. Once that source dried up he got a job working with an oil and gas company in Ban Chang, passing all the necessary tests to get a level 2 certificate. Although the money offered was very attractive, racing was the only thing Jack really wanted to do .So it was indeed great timing when just as he was being offered an offshore job,the developers of Ocean 1 Tower stepped up to become his racing sponsor.
During 2 years of being sponsored by the property developer Jack was at last able to focus 100% on his racing career. The results of which speak for themselves with Mr Lemvard winning many championship titles including: Thai Honda Jazz Super Cup, Thai Honda Pro Cup, Thai Lotus Cup,Thai Toyota Vios Cup, Asian Touring Car Series and many Thailand Super Series. He was also able to grade up from the days of his first little go-kart to race Porsche 991, Porsche 996gt3, Lamborghini Gallardo and BMW, competing in The Formula BMW World Finals in Spain as the best finisher of all the drivers from Asia.
Unfortunately, as with

so many things, COVID put a halt to Jack's racing career as he found himself unable to compete while all the tracks were closed. However, he came back with gusto when they opened up again as he became 2022- 1st GTC Thailand Champion of the year.
This was followed by more good news as today Jack is not only back to racing at Bira, Bang Saen and Buriram but is sponsored by Team Ford as a salaried driver for both Ford Mustangs and Rangers.They keep him busy, racing with both teams in Thailand, and he was recently also in Malaysia.
In fact now that the world is opening up again Jack is keen to continue to compete internationally. His dream being to race in the V8 Supercars Championship in Australia and become a World Champion in an FIA approved series.
He also gives back to the sport he loves by coaching talented youngsters.
Success in all your ventures, Jack – we shall be cheering you all the way!