Discovering The International School Eastern Seaboard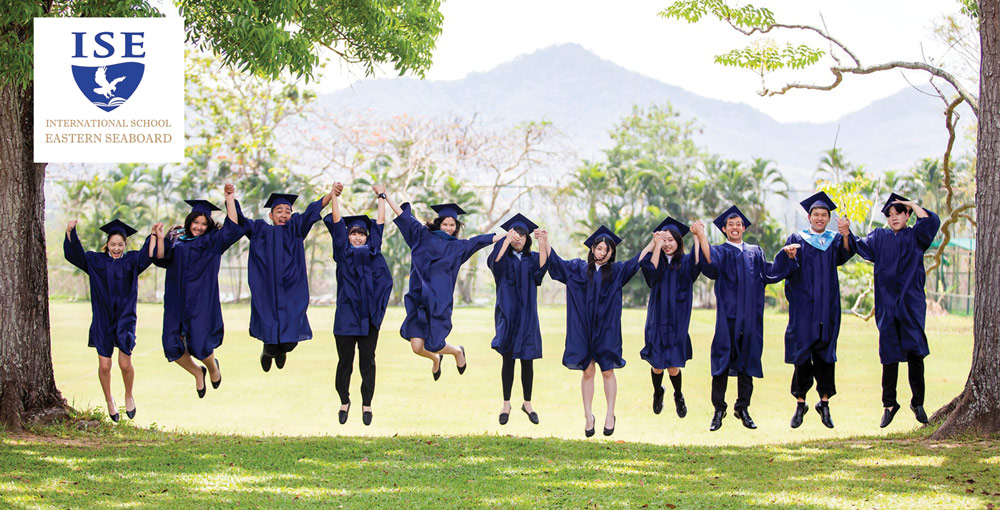 by James Kemp Head of School The British Learning Centre – Bang Kapi.
The approach to the International School Eastern Seaboard must be one of the most scenic in Thailand: nestled among the manicured fairways of Burapha Golf Club, the school has been an established name within the region since its inception in 1997. As with all schools, ISE have faced challenges during the recent pandemic; I met with the Head of School, Mr. Roberto Santos, and Head of Secondary School, Mr. Stuart Ashford, to find out how the school has bounced back and their vision for its future.
'Renaissance' was a word that Mr. Santos used when speaking about the school, and I must say after our conversation I felt it an appropriate term to describe how ISE is moving forward. Seeking to solidify their reputation as a truly international school, Mr. Santos and Mr. Ashford spoke with fervor about how ISE was embracing the values and theories which underpin the International Baccalaureate Diploma programme, rather than simply offering the qualification, and by employing teachers that share in this approach. In my experience, this is an integral part of developing a feeling of consistency and shared vision that has a massive impact on student outcomes.
One concern that many parents have is that, while recognising the value of learning English, their child might fall behind in their native language. This is a particular worry for parents who are only in Thailand for a few years before returning home or would like their children to attend university in their native country. Understanding this, ISE offers first language lessons and qualifications in Japanese, Korean, Chinese, Thai and Spanish, something that is, to my knowledge, unique in the region. It also helps ISE to maintain a diverse staff, which is again an integral part of their international feel.
Ensuring that all students feel that they can achieve well is another area about which Mr. Santos and Mr. Ashford feel passionately. The school has several routes that students can take on their journey towards their qualifications: the IB Diploma, High School Diploma or a combination of the High School Diploma and selected courses from the IB. This means that all students can experience academic success, at their own level, and have the necessary qualifications they require to move forward into higher education.
I was interested to hear about the importance ISE places on helping their students to develop personally, as well as academically. The school is accredited by the Western Association of Schools, The National Honours Society chapter – a program through which their students have worked to support Operation Smile, a charity that offers free cleft surgeries for children. They have an active Model United Nations Club and integrate the CAS (Creativity, Activity, Service) programme from the IB Diploma into as much of their curriculum as possible. Giving back to the local community is something close to Mr. Santos' heart and something that I feel ISE wishes to embrace, developing a programme of scholarships for local children to enable them to access international education at ISE.
Undoubtedly, Covid 19 presented the International School Eastern Seaboard with hurdles to overcome. That said, I was impressed with their vision for the future and their desire to establish themselves as a school that offers an international experience which is distinct from many of the schools locally, who lean more towards a British model of education. Both Mr. Santos and Mr. Ashford are highly experienced educators and senior leaders, having worked in schools around the world, which makes them well-placed to empower the school to achieve this goal. If you are interested in a fully accredited school, with a genuinely global outlook, in beautiful surroundings with a long tradition of offering quality education, I recommend a short trip up Highway 7 to find out what ISE can offer.