A Feast For All The Senses - Romai Brasserie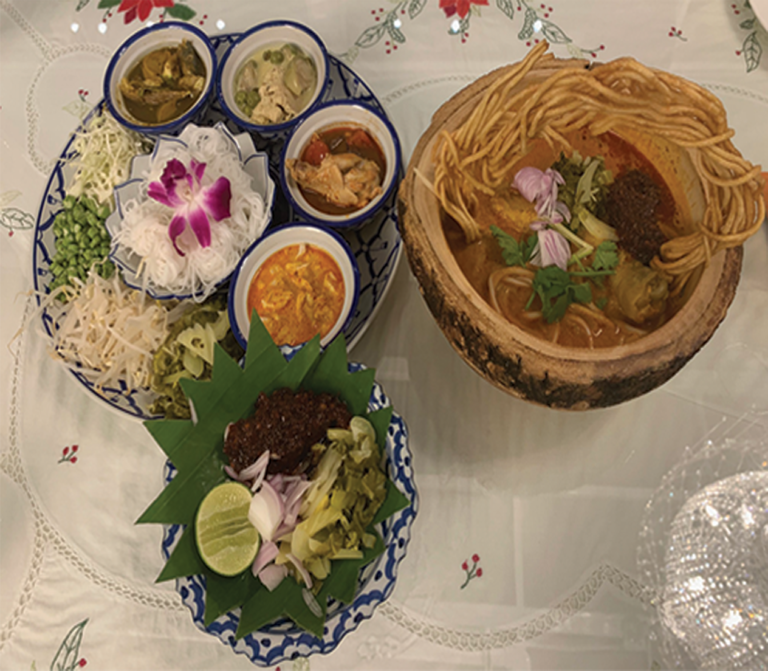 Discover Pattaya was delighted to review the new Romsai Brasserie on Beach Road. Brought to you by the same ownership as Cafe La Plage, situated on the corner of Pattaya Klang and Beach Road, the new establishment is only a few metres down and directly overlooking the beach. We hear that plans are afoot to join the two via a walkway between the wonderful rooftop terraces that both enjoy. We'll keep you posted!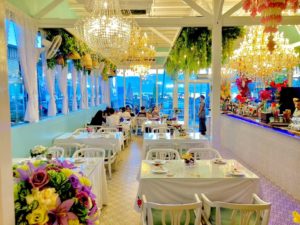 Upon entering the restaurant, we were greeted by some beautiful Thai dancers performing to traditional Thai music, pitched at a perfect volume. A nice change! The restaurant itself is bedecked with flowers and the atmosphere overall is extremely comfortable and suitable for all.
The drinks menu features a wide variety of beverages including craft beers, wines and cocktails. We actually knew the manager from a previous establishment and can confirm that he makes the best cocktails and is training his staff to do the same. Try the Passion fruit Daiquiri and the Margaritas when you come- they are to die for!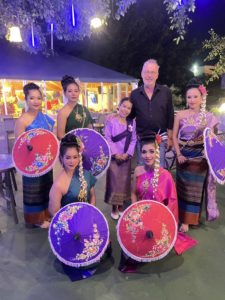 We wanted to start our meal with Khao Soi recently ranked The World's best soup by TasteAtlas but surprisingly hard to find in Pattaya. It came wonderfully presented and was delicious. I actually couldn't leave the sauce alone, it was that good! This was followed by a variety of traditional Thai dishes, all presented beautifully and served by the most attentive and friendly staff.
The menu also includes amazing seafood and Western-style dishes from which we ordered the chicken skewers, accompanied by a jacket potato and excellent pepper sauce which were very good. The menu here can truly accommodate any taste, but I urge you to try the authentic Thai options as they are excellent to share and make for beautiful food photos!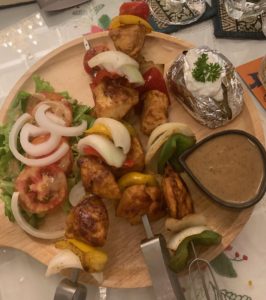 We finished the evening by being invited by the manager for a cocktail in the rooftop bar and I must say the space and quality of this area was a surprise. What struck me immediately was how perfect it would be for a celebration or party of any kind. It can handle virtually any number and I would think has everything you need for a great evening out. There is excellent food, entertainment a great bar upstairs and a terrace overlooking the beach for the after-dinner get-together – perfect!