The Tamar Center was founded in 1999. It's aim to provide education, vocational training and job opportunities for girls wishing to leave bars. Tamar's office on Pattaya's 3rd Road now has a large, green double fronted building that includes restaurant, bakery, and gift shop. There is also training on site for the food served in the restaurant, a card and handicraft room, counseling center and offices.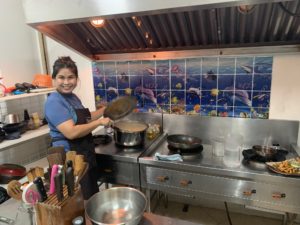 The coffee served here is excellent – and don't even get me started on the buns, cookies and cakes! The carrot cake and cheese cakes are excellent and they even have gluten free options, There is a wonderful baker here who is also a great teacher, and with only 3 days notice can produce amazing birthday and celebration cakes. I have yet to try their breakfast but will be sure to come back to amend this, especially as they bake their own bread for accompanying toast and have healthy options such as muesli and smoothie bowls. Throughout the day they also serve excellent Thai food (with no MSG added) and Western food including salads, tacos and high quality burgers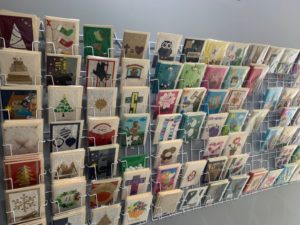 While you're trying their food, be sure to pick up some of the charming handcrafted items here. I especially like the cards from as little as 80 baht – always good to have at home for the last minute birthday notice, or cute presents from the jewelry, scarves and bag ranges.
Another excellent feature at this location is the conference room complete with boardroom table,chairs, bluetooth screen, white board and full air conditioning. This is available for private hire at just 300 baht an hour or absolutely free if you ask the center to provide you with food and beverages whilst there – not a difficult decision!