Enter the World of Magic Cafe: Where Fun and Enchantment Unite! An Extravaganza of Delights in Lake Mabprachan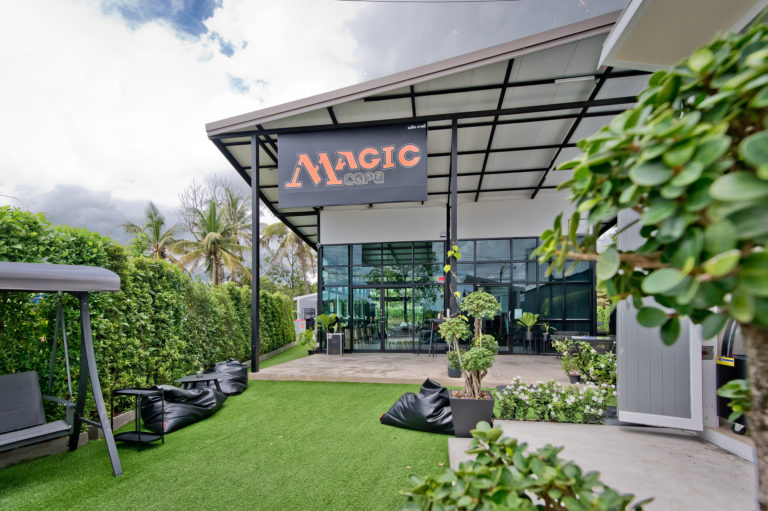 Words by Yannick Perotti  Photos by Chainan
Nestled within the heart of the ever-popular Lake Mabprachan area, Magic Cafe has swiftly become the talk of the town. Bursting with ample indoor and outdoor space, this delightful haven connects friends and families alike to bask in its allure time and time again, all while being treated to warm and attentive service from the friendly staff.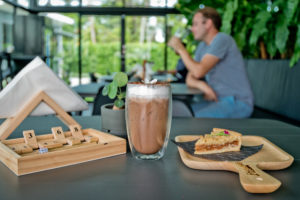 A Whirlwind of Refreshing Indulgences
Prepare to embark on a flavor-filled journey like no other, for Magic Cafe serves up an extensive array of coffee and cold drink options to satisfy even the most discerning palate. From tantalizing Thai favorites to delectable soups, including the delightful Pumpkin soup, and an abundance of salad choices, the restaurant's diverse menu ensures every craving is met with culinary excellence. The kids, in particular, will revel in the scrumptious selection of American favorites, boasting mouthwatering nuggets, skewers, wings, hot dogs, and burgers perfectly paired with crispy fries. For those yearning for a tranquil al fresco experience, the enchanting garden beckons, offering a beautiful retreat to enjoy a panini, club sandwich, or salmon bagel.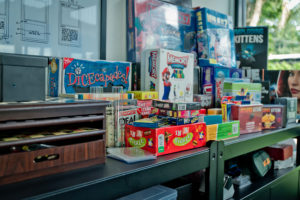 A Playground of Fun for All Ages
Beyond the culinary enchantment, Magic Cafe unveils a captivating realm of entertainment, guaranteed to delight the entire family. Step into the mesmerizing games room, where timeless board classics such as Monopoly, Catan, and Cards Against Humanity reign supreme. Liberated from screen addiction, families can reconnect and revel in joyous moments together. For those seeking to carry the magic home, a plethora of games and toys awaits purchase, so the fun can continue even beyond the enchanting premises.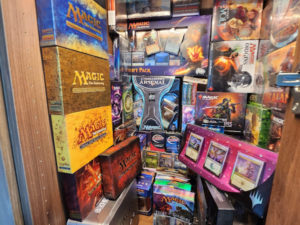 Summon the Magic of Card Games
For seasoned strategists and avid card players, Magic Cafe brings a special treat with the ever-popular "Magic The Gathering" trading card game. Here, enthusiasts can indulge in weekly tournaments, forging alliances and battling foes in the quest for victory. Even newcomers need not shy away, as the cafe boasts a knowledgeable wizard eager to teach the secrets of the game. Not to be outdone, Pokemon card enthusiasts will find their hearts' desires met, as an array of these beloved collectibles is also available for purchase.
A Symphony of Entertainment
As the sun sets, the enchantment continues to unfold with live music events and vibrant DJs spinning tunes on weekends, ensuring a magical ambiance that will make your heart sing. Each evening, the ingenious mixologist at Magic Cafe crafts tantalizing cocktails, including the famed Coronarita and Beer Cocktails, destined to captivate even the most refined of tastes.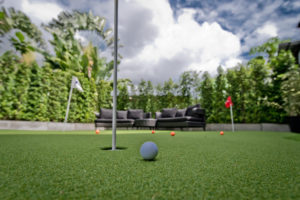 A Wonderland of Outdoor Activities
Venturing into the whimsical outdoors, a plethora of games and delights await. Engage in friendly competitions of Petanque, test your skills on the delightful putting green, toss the beanbags in thrilling games of cornhole, or embrace the excitement of a giant Jenga showdown. Also, take the time to snap a picture dressed up as Super Mario in a giant green pipe!
Where Dreams Come True: Enchanting Events
As if the enchantment weren't already enough, Magic Cafe extends its magical aura to host an array of special events. From birthdays and wedding receptions to anniversaries, baby showers, and corporate gatherings filled with fun, this charming venue can transform any occasion into an unforgettable experience. Step into the world of Magic Cafe, and let your guests be captivated by the sheer enchantment of this extraordinary destination. Join us as we embark on a journey of wonder, flavor, and endless joy, where the magic of togetherness thrives, and memories are woven into the fabric of your heart forever.