The 18th PropertyGuru Thailand Property Awards announce new gala date, extend deadline for entries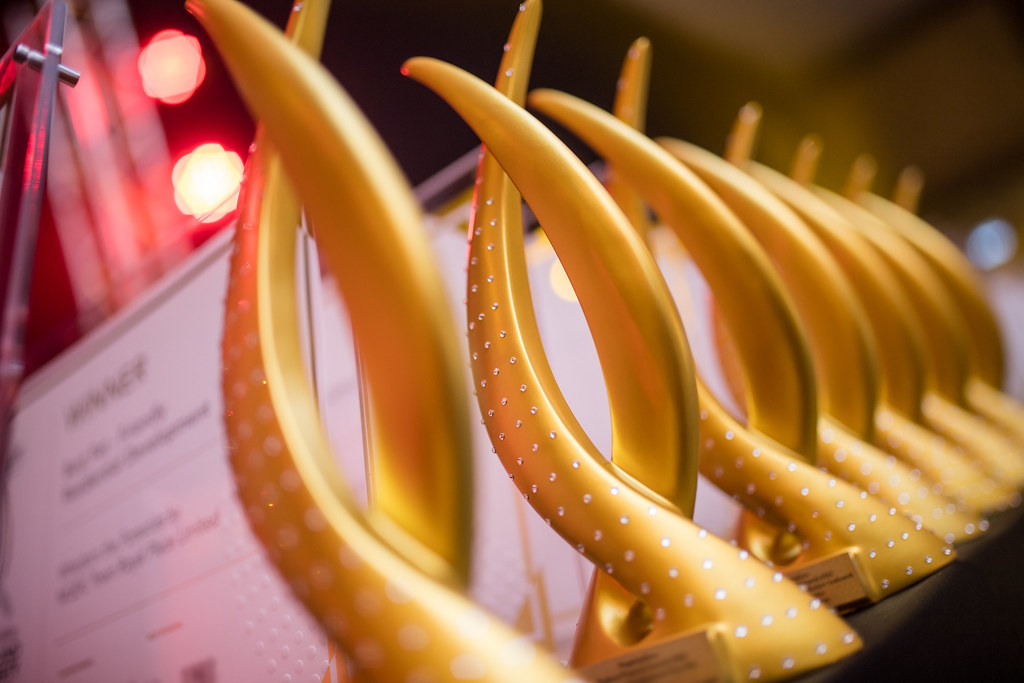 THE COUNTRY'S LONGEST-RUNNING REAL ESTATE AWARDS PROGRAMME NOW ACCEPTING SUBMISSIONS UNTIL SEPTEMBER
BANGKOK, Thailand — The PropertyGuru Thailand Property Awards, presented by Mitsubishi Elevator (Thailand) and supported by JLL, have extended the deadline for entries to Friday, 8 September 2023.
Following the extension of the deadline, the gala dinner and presentation of the 18th PropertyGuru Thailand Property Awards are now set to take place on Friday, 17 November 2023. The Crystal Hall of The Athenee Hotel, a Luxury Collection Hotel, Bangkok will remain the venue of the long-running gala celebration.
Entries to the Awards can be submitted via AsiaPropertyAwards.com.
The refreshed timeline has been made in response to mounting interest from prospective competitors all over the kingdom. This year, the Awards are open in more than 80 categories to entries not only from Greater Bangkok but also from locations as diverse as Chiang Mai, the Eastern Seaboard, Hua Hin, Khao Yai, Koh Phangan, Krabi, the Northeast, Phang-Nga, Phuket, and Samui.
Key dates for the 2023 edition – Revised Timeline:
8 September 2023 – Entries Close
18 September – 12 October 2023 – Site Inspections
17 October 2023 – Final Judging
17 November 2023 – Gala Dinner and Awards Ceremony in Bangkok, Thailand
8 December 2023 – Regional Awards Presentation in Bangkok, Thailand
The refreshed timeline also follows the announcement of a new date and venues for the latest editions of the Awards in the Philippines and Vietnam. The 11th PropertyGuru Philippines Property Awards will now be held at Shangri-La The Fort, Manila on Friday, 22 September 2023 while the 9th PropertyGuru Vietnam Property Awards will be held at the Vinpearl Landmark 81, Autograph Collection on Friday, 10 November 2023.
An independent panel of judges, comprising thought leaders and experts in real estate consultancy and other fields, will rigorously shortlist the entries to the Awards. Making full use of a professionally run, fully transparent judging system, the global network of independent advisory and accounting firms known as HLB will supervise the entire selection process.
In her new capacity as chief executive officer of Sen X Group PCL, Suphin Mechuchep will continue guiding the selection process as the chairperson of the PropertyGuru Thailand Property Awards.
Regional accolades
Main country winners of the PropertyGuru Thailand Property Awards qualify to compete for regional honours at the 18th PropertyGuru Asia Property Awards Grand Final 2023 on 8 December in Bangkok, Thailand.
Established in 2005, the PropertyGuru Thailand Property Awards are known as the longest-running real estate awards programme in the kingdom. As such, the Awards continue to reward high-calibre work within the industry, encompassing property development, construction, architecture, interior design, and sustainable building practices. The series initially covered Southeast Asia and has expanded over the years to include the region's dynamic property markets, including Australia, China, Greater Niseko in Japan, and India.
Organised by PropertyGuru Group (NYSE: PGRU), Southeast Asia's leading property technology company, the 18th PropertyGuru Thailand Property Awards are supported by platinum sponsor Mitsubishi Elevator (Thailand); gold sponsor JLL; official portal partner DDproperty.com; official magazine Property Report by PropertyGuru; official publicity partner Infinity Communications; media partners Discover Pattaya, Hot Magazine, Prop2morrow, Terra BKK, Think of Living, Top 10 Thailand, and REm; supporting associations British Chamber of Commerce Thailand (BCCT) and IFC – Excellence in Design for Greater Efficiencies; and official supervisor HLB.
For more information, email [email protected] or visit the official website: AsiaPropertyAwards.com.
–END–
NOTE: Use of the PropertyGuru Asia Property Awards logo is limited to the publication of this article only.
PROPERTYGURU CONTACTS:
General Enquiries:
Richard Allan Aquino, Head of Brand & Marketing Services
M: +66 92 954 4154
E: [email protected]
Media & Partnerships:
Piyachanok Raungpaka, Media Relations & Marketing Services Executive
M: +66 94 887 5163
E: [email protected]
Sponsorships:
Kanittha Srithongsuk, Regional Manager, Awards Sponsorship
M: +66 93 293 9794
E: [email protected]
Sales & Nominations:
Kritchaorn Rattanapan, Senior Account Director (Thailand)
M: +66 95 616 6461
Rattanarat Srisangsuk, Senior Account Director (Thailand)
M: +66 81 913 0599
Suchada Prachayakool, Head of Developer Sales
M: +66 81 572 4400
ABOUT PROPERTYGURU ASIA PROPERTY AWARDS:
PropertyGuru's Asia Property Awards, established in 2005, are the region's most exclusive and prestigious real estate awards programme. The Asia Property Awards are recognised as the ultimate hallmark of excellence in the Asian property sector. Boasting an independent panel of industry experts and trusted supervisors, the Awards have an unparalleled reputation for being credible, ethical, fair, and transparent. 
In 2023, the Awards series is open to more than a dozen key property markets around the region. The exciting gala events welcome senior industry leaders and top media, as well as reach property agents and consumers via live streaming. Recognising excellence within each Asian market with a variety of categories, including green and sustainable development, each local awards programme will culminate in the PropertyGuru Asia Property Awards Grand Final, which takes place after the PropertyGuru Asia Real Estate Summit during 'PropertyGuru Week' in December 2023. 
For more information, please visit AsiaPropertyAwards.com
ABOUT PROPERTYGURU GROUP:
PropertyGuru is Southeast Asia's leading1 PropTech company, and the preferred destination for over 37 million property seekers2 to connect with almost 60,000 agents monthly3 to find their dream home. PropertyGuru empowers property seekers with more than 2.9 million real estate listings4, in-depth insights, and solutions that enable them to make confident property decisions across Singapore, Malaysia, Thailand, Indonesia, and Vietnam.
PropertyGuru.com.sg was launched in Singapore in 2007 and since then PropertyGuru Group has made the property journey a transparent one for property seekers in Southeast Asia. In the last 15 years, PropertyGuru has grown into a high-growth PropTech company with a robust portfolio including leading property marketplaces and award-winning mobile apps across its core markets; mortgage marketplace, PropertyGuru Finance; home services platform, Sendhelper; a host of proprietary enterprise solutions under PropertyGuru For Business including DataSense, ValueNet, Awards, events and publications across Asia.  
For more information, please visit: PropertyGuruGroup.com; PropertyGuru Group on LinkedIn.
1 Based on SimilarWeb data between October 2022 and March 2023.
2 Based on Google Analytics data between October 2022 and March 2023.
3 Based on data between January 2023 and March 2023.
4 Based on data between October 2022 and March 2023.