Innovation, Adaptability and Credibility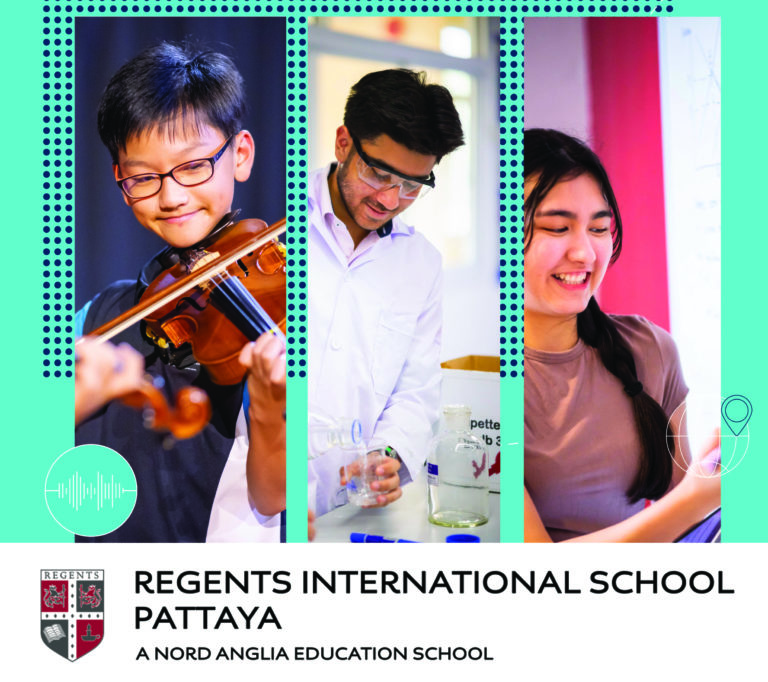 Innovation, adaptability and credibility are valuable qualities of any educational institution and Regents International School Pattaya has shown their miraculous growth and progress over the past 25+ years.
 With their consistent implementation of beneficial upgrades to better their education, they have been able to secure one of the best collaborations in the world, putting their students on a tailored journey to success.
 
As a member of Nord Anglia Education, Regents International School Pattaya has a privilege to collaborate with top-tier international institutions; The Julliard School, MIT and UNICEF, giving their students access to phenomenal curricula.
The Julliard School
Founded in 1905 and located in New York, Julliard is internationally renowned for its impressively dominant presence in the performing arts scene. Julliard's focus is primarily on music, drama and dance, providing the highest standard of artistic education.
 
The collaboration between Regents and Julliard presents a distinctive opportunity for their students to have access to exceptional performing arts opportunities, delivered by their knowledgable teachers. The collaboration carries a great deal of outstanding advantages from building confidence, exploring passions, unleashing self-expression and developing a sense of cultural appreciation thanks to the magic of dance, drama and music.
MIT
The Massachusetts Institute of Technology, established in 1861, has played a significant role in the development of many areas of modern technology and science in today's world. Some of the amazing inventions of MIT are PET scans, Gilette, wind tunnels, modern urban design, pioneering high-speed photography and so much more that greatly benefited and continue to benefit society and the people in it.
 
Regent's collaboration allows their students to get acquainted with the well-known STEAM (Science, Technology, Engineering, Arts and Maths) learning, which aids their students to become inquisitive, innovative and creative learners. Regent's distinguished programme allows for collaborations, hands-on activities and approach, which helps develop skills necessary to thrive in the rapidly changing world, as well as preparing the students for life after high school.
UNICEF
The final feature of the phenomenal Regents collaboration is UNICEF – a humanitarian aid organisation. Operating in over 190 countries and territories, they are responsible for providing developmental aid and humanitarian support to children.
 
Regents' students are encouraged to make a difference both within the local and international communities by learning and acting on the U N17 Sustainable Development Goals established to initiate real change. Another fantastic implementation is that Regents School participates in the World's Children's Day by educating students about their rights, right protection and advocating for those that may not have a voice.
 
The collaboration further proves its strength as it allows interested students to meet and interact with the UN and government leaders at the UN High Level Political Forum, making it a fulfilling offering on their behalf.
 
The teachers at Regents undergo a specialised training and reap all the fantastic benefits from the experts of their collaborations, making their curricula so much more elevated and credible.
 
Without a doubt Regents International School Pattaya offers an incredible array of unparalleled opportunities and collaborations for their students to prosper and get ready for university life. Quality education is essential to prepare children for the unpredictable future and at Regents, they utilize everything they can to make it fully happen."