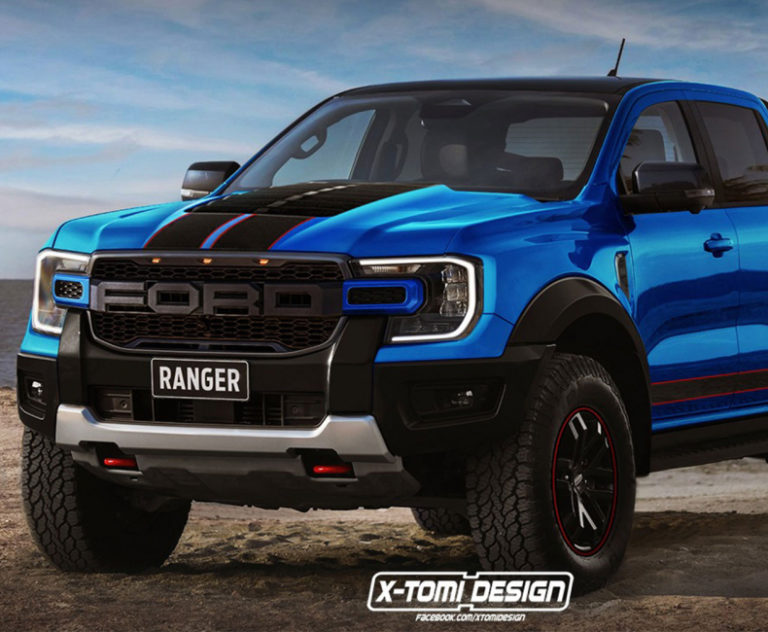 Discover Motoring is going to take a look at some of the new model vehicles that are, or will be, on sale in Thailand very soon. We'll start this month with the new power truck from Ford. A word of warning about the new Ford Ranger, if you're concerned about the environment, look away now!
FORD RANGER RAPTOR
Ford have two versions of their latest Raptor Ranger truck on the market. The diesel version, and the one that everyone wants, The turbocharged V6 petrol variant. The petrol edition is more expensive than the diesel and of course the diesel vehicle is better economically, but buyers don't care. When details of the new range became public knowledge their was an outcry on social media about the environmental impact of such a vehicle, but not from anybody who wanted to buy it. This second generation V6 3 litre vehicle is officially the most expensive truck on the market, coming in at a hefty 1.9 million Baht. But that hasn't stopped the orders flying in. As far as the Thai market is concerned, bigger and faster is better.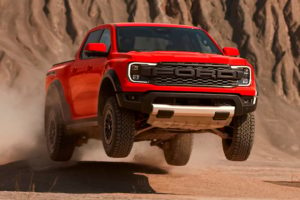 The twin turbo V6 3.0 litre engine produces 397bhp and the drive is much smoother than any diesel powered vehicle can hope to be. But here's the problem. Ford are saying that the average fuel economy is around 11.5kpl. This sounds optimistic to me and probably is, judging by the comments from the first buyers of the truck, who are saying that you can drop to near supercar levels of consumption if you hit the throttle too often. Some people have mentioned a figure of around 5kpl, which I think exaggerates the other way somewhat but still makes this a very expensive runner.
The new model has a host of high-tech features in the cab including a top quality Bang & Olufsen sound system and a full digital 12.4 inch instrument readout.
The brakes are discs all round and are considered the best on the market at the moment, especially for a near two ton truck. So, if you can work your way around the high fuel consumption and are willing to pay the high entry price, this is what you'll get
FORD RANGER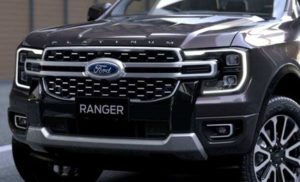 DOUBLE CAB RAPTOR 3.0L V6
Price: 1,919,000 Baht
Engine: 3.0L V6 twin-turbo
Maximum Power: 397bhp
Transmission: 10-speed automatic
0-100kph: 7.9 seconds
Top speed: 180kph (Capped)
In the next issue we'll take a look at the mini MPV market in the kingdom, including the new model from the leaders in the class, Mitsubishi and its popular Xpander.