Jeanneau, Sunseeker, Sunreef and Swan are among a diverse range of builders who have recently entered the luxury day boat market, which has grown rapidly in the Med and Florida. But will such boats also prove popular in Asia?
With over 250,000 boats worldwide, Jeanneau has a client database that most other builders can only dream about. Its new DB Yachts range of day boats started with the DB/43 last year and has been bolstered by the DB/37 that debuted at Boot Dusseldorf in January. Day boats are nothing new but the luxury or premium day boat – open designs with large aft decks dedicated to social entertaining – has risen dramatically in recent years."For us, the clear trend in the market is that people are increasingly using their boats as day boats, whatever the size, whatever their budgets," says Blanc, who spent 16 years in Asia including 10 as Jeanneau's Asia-Pacific Sales Director."People want a big entertainment platform with a lot of space. They go out to an island for the day, they go there fast, they go there in style, and then they come back. That really is the trend."
With luxury day boats often seen as party platforms for groups of friends enjoying the summer season Sunseeker is also among the major brands entering the luxury day boat segment. Sean Robertson, Sunseeker's long-serving Sales & Marketing Director, says: "At this size range, the luxury day boat is the biggest growth sector. Day boats have changed and they're attracting
everybody from existing owners coming up through the range to people
new to boating. They've almost become watersports platforms. Whether you're
swimming, wakeboarding, with family or a group of, friends, its primary use is as a watersports base."
The market is even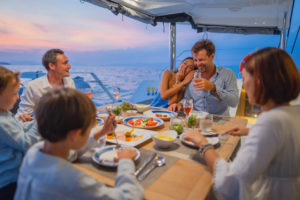 attracting catamaran and sailing yacht builders such as Sunreef renowned for its increasingly large and luxurious flybridge sailing and power catamarans, as well as its new Eco range of solar-electric versions. Even Swan, one of the world's most famous sailing yacht builders, moved into the open-day boat sector by launching its first-ever motor
yacht, the 43ft Shadow, in 2021.
In contrast to the Med and Florida, the market in Asia has long shown a preference for flybridge models with extensive air-conditioned indoor areas. Swan Shadow and other open-day boats can make headway in this region with an air-conditioning system that can be set up in the cockpit if requested.
By Claire Lim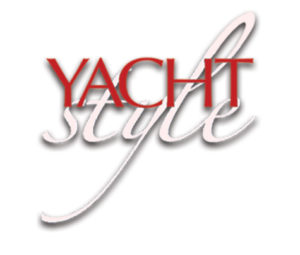 Edited Article republished by kind permission of Yacht Style magazine.