Locations to visit where popular TV shows and movies have recently been filmed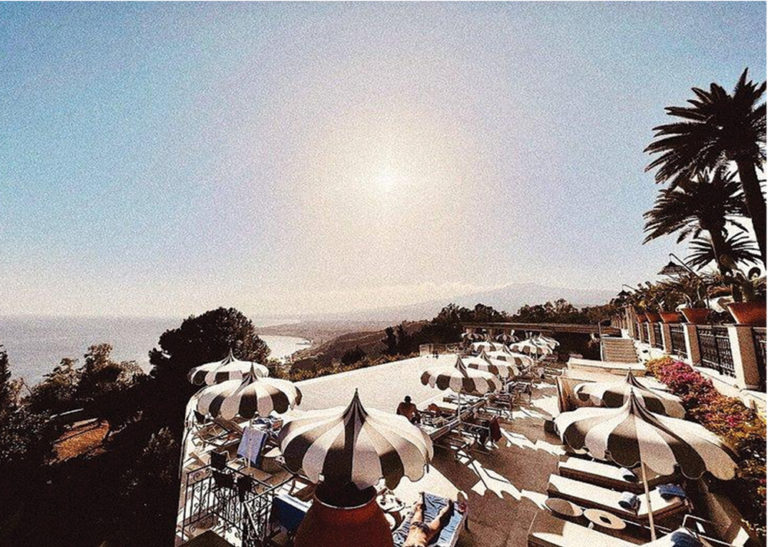 In March's issue, we wrote about favourite film locations to visit with the kids. If you missed this article you can still read it online at pattayatrader.com Now we bring you some more filming locations that you may wish to add to your travel bucket list. Ed
Sicily -The White Lotus
Sicily was shown to great effect in the second series of The White Lotus a hit black comedy series. Much of the action took place at the beautiful Sam Domenico Palace resort in Taormina a medieval town with an amazing third century BC amphitheatre. Other exterior locations included Palermo and Noto.
Inishmore –
The Banshees of
Almost an additional character in Martin McDonagh's hauntingly beautiful film the island is given the fictional name of Inisherin. However, the actual location of Inishmore and it is the largest of Ireland's Aran Islands. Accessible from the mainland by a ferry from County Galway, it has dramatic landscapes, sprawling green fields and spectacular vertical, stone cliffs.
Euboea – Triangle of Sadness
Euboea (sometimes called Evia) is the second-largest Greek island and was a major filming location for Triangle of Sadness. After the film's shipwrecked wealthy guests and crew were seen stranded on a deserted pebble beach, the island was awarded the Best European Film Location of 2022 by the European Film Commission Network. Chiliadou Beach on Euboea continues to be especially popular with back packers and campers alike.
Busan – Decision to Leave
Busa, the bustling South Korean port city is known for its beaches, temples, and fresh seafood. It's also where much of "Decision to Leave", a South Korean award-winning movie was shot. Visit the streets of Choryang-dong where detective Hae-jun chased his suspect up the area's famous 168 stairs. Or jump on a monorail for fantastic views of Busan Port.
Rome – Fast X

Many iconic movies have been filmed in the Italian capital of Rome, and now the latest instalment of the Fast & Furious franchise Fast X has high-speed chases through the city's ancient streets. The film's trailer also features Vin Diesel standing in front of the Colosseum, the Ponte Umberto I, and Giuseppe Garibaldi Square.
Atlanta – Black Panther: Wakanda Forever
Although most of the 2 Black Panther movies were filmed in studios, there are a few locations in Atlanta that you can visit. For example, the High Museum of Art, where Erik Kilmonger steals a vibranium weapon in the first film, and City Hall, which appeared in the post-credit scene. A 30-minute drive away is Bouckaert Farm in Chattahoochee Hills, the backdrop for the battle between the Dora Milaje and Border Tribe. Then you can head to Mary Ross Waterfront Park in Brunswick, where some ship and underwater scenes in Wakanda Forever were shot.