Trends for swimming pools in 2023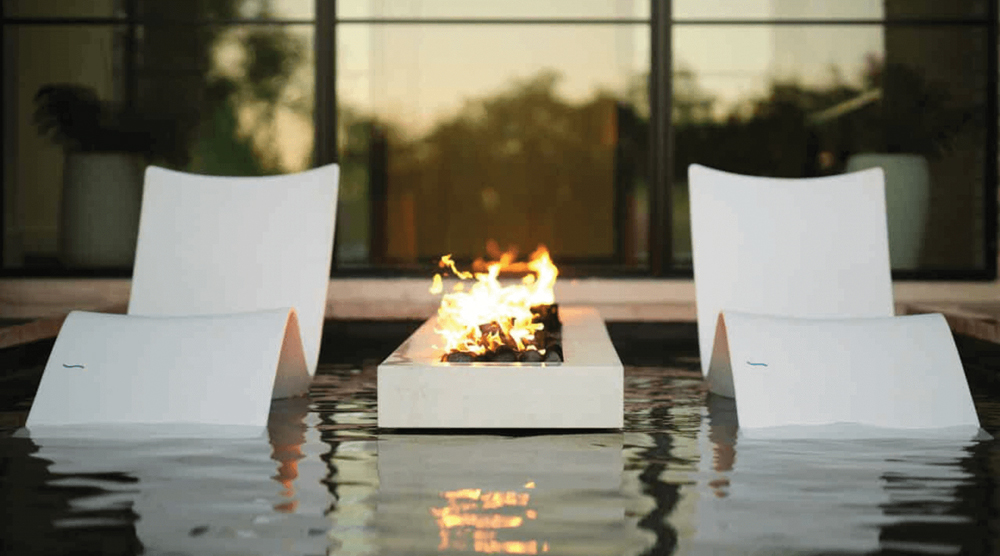 If this hot weather has you longing for your own pool take a look at this year's trends.
In 2023, the trend in design has concepts that seek to make the pool a work of art. The objective being to give the pool its own personality and a leading role next to the house.One of the ways that you can achieve this is by backlighting your pool liner. To do this, you should opt for opalescent coatings such as vetrite.Vetrite semi-transparent characteristics allow it to be backlit. In addition, you can include LED panels on the inside of the coating
Sunbathing will no longer be an activity just to be enjoyed out of the water, on the terrace or on the grass, but rather inside the pool. To make this trend a reality you must include a wet solarium in the design of your pool and include specific furniture that can be used in the water, such as Lux Loungers The shallow water areas provided in tanning shelves are ideal for swimmers to cool off on a hot day. Tanning shelves are also known as sun shelves and Baja shelves, and they don't require the bather to fully immerse their body in the pool.So people can splash and play on these shelves, making them a perfect choice for those who don't like deep water.
You can also transform the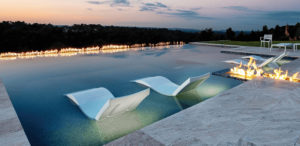 ambience of your pool by illuminating it at night not only within the pool water. You can create an illuminated border outside the pool by adding lights to the surrounding deck or patio. Or use uplighting to illuminate tree branches, shrubs and plants and downlighting for structures such as patios, statues, fountains etc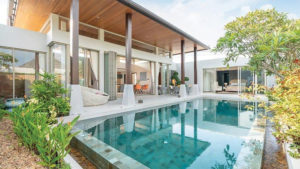 Infinity pools are hardly a new trend as these vanishing-edge additions to typical backyard pools have been popular since the 1950s. A great option for a pool near a slope, this dramatic effect is always impressive.However, 2023 is taking this trend in a totally new direction, using multi-tier pools and even infinity ledges incorporated with swim-up bars.,If you like the idea of a bar but don't necessarily want to be in the water while enjoying a beverage, build one at the side of the pool that can be perfect for entertaining.
Maximum functionality is another major trend. Not just a huge pool occupying 80% of the land, but rather a space that combines a pool, a terrace, a play area, a barbecue area and a solarium area. You can also incorporate plants at the pool's edge for a cohesive design.If you want a spot to take a dip, but don't have much room a plunge pool can be the perfect solution.
Or you can modernise your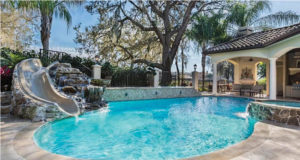 existing pool space by using natural materials which is a huge trend in everything this year. Do it by incorporating a few rocks around the edge, or line the bottom of the pool completely with natural stone for a unique alternative to pool liners.