"They're Playing our Song"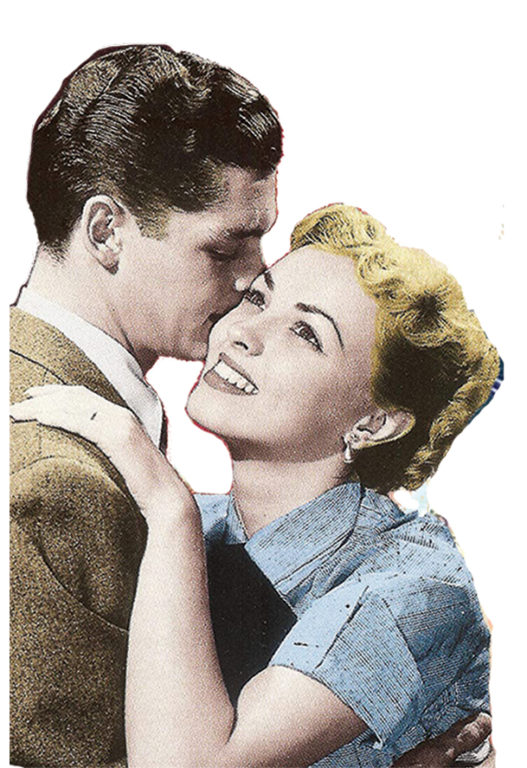 Thursday Night is Sinatra Night!
Come hear the Jazz Pit's very own Las Vegas Crooner every Thursday night.
Back in the States, Andrew Lee is known as "The Sinatra Guy" because he sings the songs of Frank Sinatra, Dean Martin and more. In addition to entertaining in Europe and Asia, he is a well known vocalist in Las Vegas and has performed at "Prosecco," "The Speakeasy" at Lake Las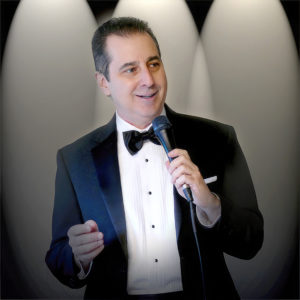 Vegas, "Spaghetto" and the Tuscany Casino. He even produced a multi-media show called "Sinatra at the Movies" which he performed at The Firelight Theater in Las Vegas. The show included his singing accompanied by film clips and historical footage of Frank Sinatra.
Fifteen years ago, Andrew visited Thailand and after spending time in Bangkok decided that Pattaya was the place he'd like to settle. He is now especially pleased to discover Jomtien's Jazz Pit with its world class musicians.
Andrew will be performing from 5:30pm to 10:30pm every Thursday beginning in February.
"It's the Good Life" at the Jazz Pit so go check him out!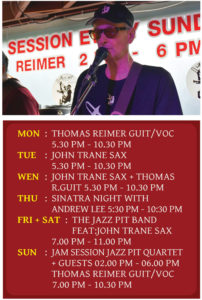 Thomas Can play Your Song at The Jazz Pit
Self-taught from the age of 14 Thomas Reimer quickly gained a following as a popular guitarist. By 16 he had formed a band where he amazed fellow members by playing his guitar behind his head Jimi Hendrix style! After formally studying in Vienna he moved to Frankfurt and then Munich where he played at "Unterfahrt", a world renowned jazz club. Also, at "Nachtcafe" a popular hangout for celebrities such as Boris Becker and the American guitarist, singer, songwriter George Benson. Thomas invited George up on the stage so that they could perform together and afterwards George gave Thomas an autograph saying;
"To Thomas Great Guitarist, Thanks George"
Another fantastic opportunity came when Thomas was invited to perform on a CD entitled Global Guitar alongside such important names as Al Di Meola, Scott Henderson, and Mike Stern.
When travelling to Thailand Thomas happened upon the Jazz Pit (then in Soi 4) Pattaya which quickly became his home. Now at the club's home in Sun Sabella Resort Thomas plays with his varied group of international musicians and can also amaze you with his incredible solo repertoire of over 1400 songs.
Come to The Jazz Pit for Valentine's or throughout the month of February to put Thomas to the test and request "Your Song" – he's bound to know it!
391/425 Thappraya Rd, Pattaya City, Bang Lamung District, Chon Buri,
Thailand, 20150 Tel: +66 33 002 935