A ROYAL THAI MASSAGE AT CLIFF SPA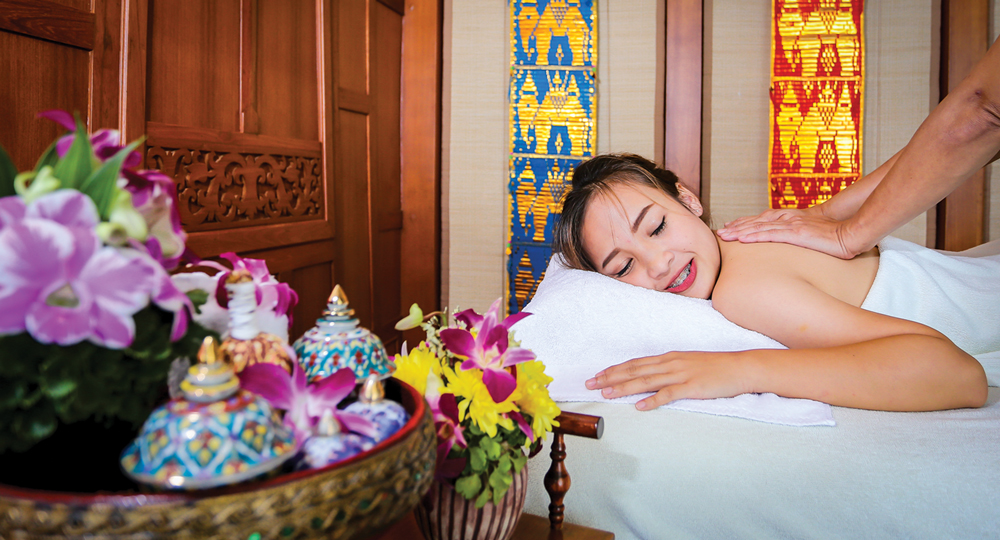 Here in Pattaya when life becomes too stressful we are fortunate to have many places where we can retreat from the hustle, bustle and stress of everyday life. One such oasis of calm is the beautiful Cliff Spa at Royal Cliff Hotel. Overlooking the Gulf of Thailand it has one of the most enviable views anywhere in the world. The individual treatment rooms make the best of this lovely view as they have balconies where you can gaze out to the sea whilst sipping the warm tea before and after your massage. There are many options to choose from. Aromatherapy, Deep Tissue, Swedish, and Hot Stone – to name just a few. I opted for the Royal Thai massage and was given crisp white cotton pyjamas to wear during the experience and a really comfortable thick mattress on which to lie.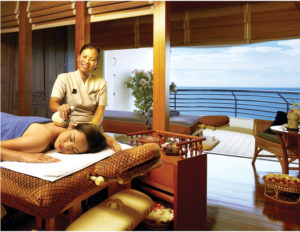 My therapist began by bathing my feet in scented warm water and applying a gentle scrub to my calves and feet. Duly prepared it was time for me to lie down and the massage to commence. I was asked if I wanted medium or strong pressure and opted for medium. No oil was applied, simply towels were used over each part of my body as my therapist applied pressure to work her magic and soothe away the stiffness in my muscles. I could literally feel my knotted sinews pop and release under the pressure of her skilful touch. There was no discomfort or jerking of my body so as to ever feel uncomfortable and after the Royal Thai massage, I felt relaxed but also invigorated. Hint heavily that you too would like a gift this month of a massage at the Cliff Spa. Or spoil yourself this month and treat your body to a wonderful experience.
For enquiry please call or email Tel:(+66) 38 250421 Ext. 2828 [email protected]