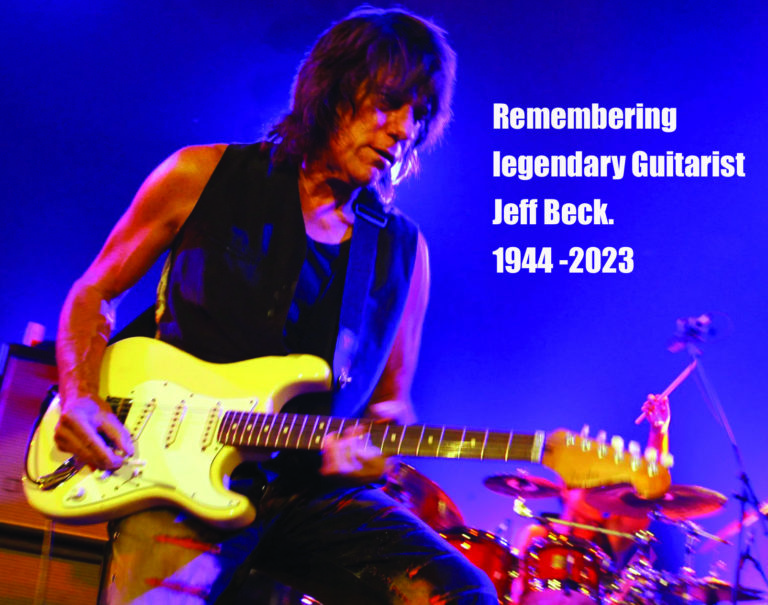 I was shocked and saddened by the passing of Jeff Beck. Not unexpected at the age of 78 but to me, he was always age defying. He was cool, still relevant and touring with Johnny Depp recently, who was devastated by his death and was at his bedside when he passed.
"It's an extraordinary honor to play and write music with Jeff, one of the true greats and someone I am now privileged enough to call my brother,"
Beck started out on his career in 1963 by playing gigs with The Rumbles, a Croydon based band that covered songs by Gene Vincent and Buddy Holly. After playing with a few other bands he became a session musician in 1964 before by recruited by the Yardbirds to replace Eric Clapton on the recommendation of his palm Jimmy Page. After leaving the band in 1967 he recorded "Hi Ho Silver Lining", which reached the UK top twenty. After this he formed the Jeff Beck Group with Rod Stewart on vocals and Ronnie Wood on bass guitar. He then went on to be part of the supergroup Beck, Bogart & Appice before being rumoured to have been offered the lead guitar role in the Rolling Stones on the departure of Mick Taylor around 1974-75. He decided to stay on the instrumental side, teaming up with Jan Hammer and guesting on other musicians projects, preferring to be the hired gun when you wanted a distinctive part on your recording.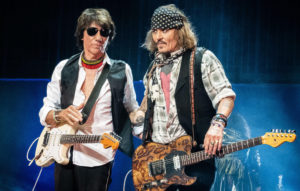 Speaking with Jennifer Batten some years back who toured with Beck, she was greatly influenced by his style and tried to pick up some of his "nasty" licks. As a guitar player he was very unique and very difficult to copy. His use of the tremolo bar combined with harmonics created some hauntingly beautiful melodies, as on the track "Where were you" which was Just one of the many innovative ways he played his cream white Fender Strat. Deciding to use his fingers instead of a pick gave him a closeness to the instrument and many percussive attack options. His style also kept evolving as he moved from his blues roots to hard rock and experiments with Jazz Fusion. He ranked in the top five of Rolling Stone's list of 100 greatest guitarists in a recent poll
I heard that his musical career helped fund his other passion, collecting and working on classic hot rod and vintage cars. In fact, before he joined The Yardbirds in the 60's he worked at a car body shop to make ends meet. If you were one of the lucky few to visit him at his Surrey mansion you would probably find him tinkering away at his purpose built garage where he kept his beloved fleet of hot rods.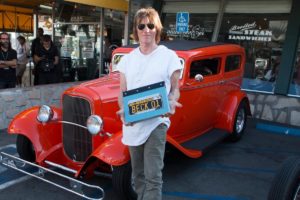 It saddens me that most people only know him for just for his hit "Hi Ho Silver Lining" when there is a great catalog of his music out there to explore. Thankfully we live in the age of YouTube so most of his greatest performances have been captured. I certainly intend to take the time out to view him live at Ronnie Scotts one more time.