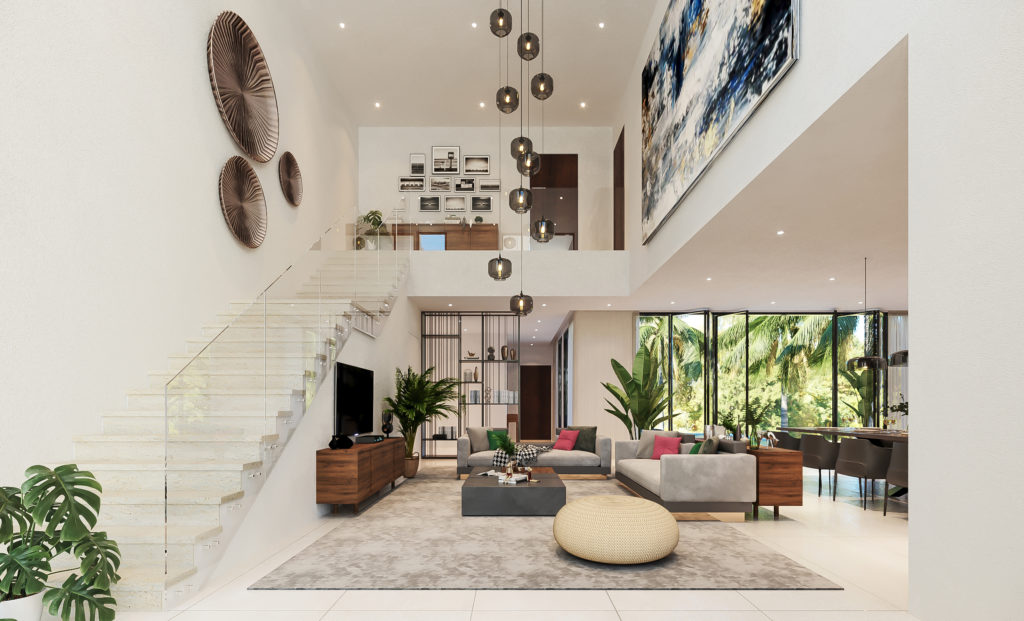 "To live is the rarest thing in life. Most people just exist." Oscar Wilde
​"Space is the ultimate freedom." Mendes Cavin, Founder & CEO of Deehiy. Deehiy believes in well planned spaces rather than the quantity of it, which goes against almost every principle of property development in Thailand where, until now, the number of bedrooms has been a more important criterion to buy property than its size or comfort. "We aim at creating spaces to unwind and rejuvenate from daily stress in a home where you feel comfortable and confident to host friends" Mendes continues. "I never understood how developers got away with creating these tiny spaces, and I felt the need to disrupt the market. If we will get away with it, and people will actually go for it, is written in the stars, but at least with our villas, we can be proud to have created a high-quality development for the few to enjoy".
Casa Verde Villas consists of 8 secluded pool villas. 7 sit on a plot of 135 square wah (540 square meter), and 1 on a plot of 189 square wah (759 square meter). The standard house size is 435 square meters over two floors with 3 generously spacious bedrooms. Casa Verde Villas are designed with a yet unseen architecture, surrounded by greenery as the name would suggest. The biggest difference to the "usual" single house is the front of the building, which does not contain a large fence or brick wall but instead an open entrance showing the beauty of the building.
Privacy, or security, however is not an issue, as the fence is set back further into the property and thus offers the same security or privacy as any other walled-in property would.
"What you see is what you get", Mendes says, in contrast to the often misleading imagery seen when looking at marketing materials of other developers and comparing them to the actual finished product. We have developed luxury hotels for over 12 years and now bring the same quality and detail finishes to the residential market", he continues.
Casa Verde is built based on Swiss finishing standards, UK electrical standards, and the use of various imported materials. These include a new wall system from Germany that assures better durability, fire resistance and insulation. "We want to use only the best quality materials to create Casa Verde and therefore chose various European brands to achieve that". The kitchen is Kvik, imported from Denmark, and comes with Swiss appliances from FRANKE. All sanitary ware is custom designed and made of imported high-quality brass.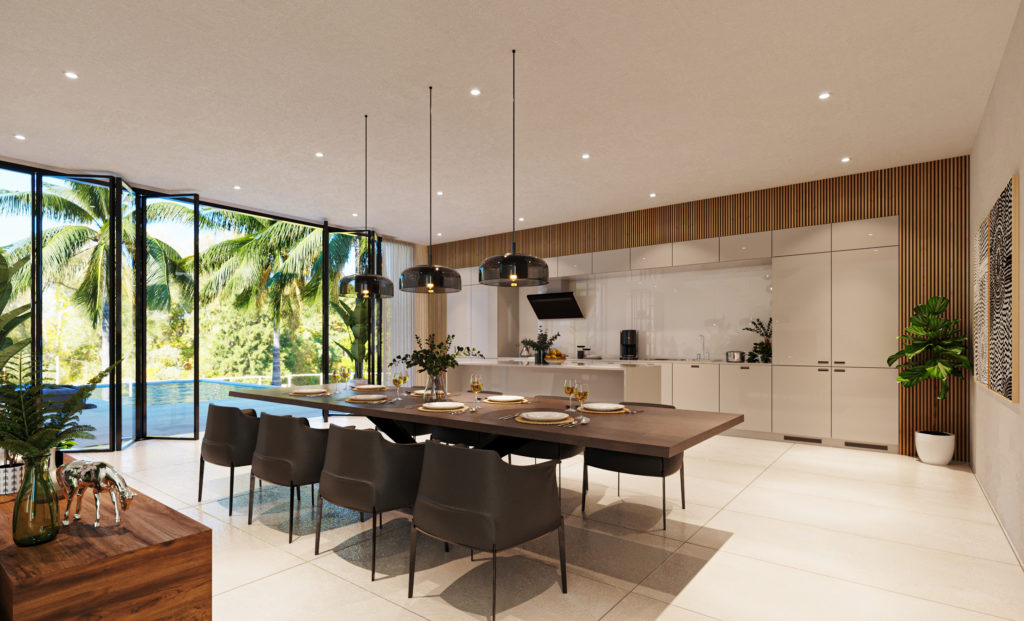 Casa Verde Villas will feature 3 bedrooms and 3 bathrooms, with 1 bedroom on the ground floor next to the pool and two rooms on the upper floor. The ground floor offers a large open space combining kitchen and living area overlooking a beautiful pool and lavish green backdrop. For those who enjoy fine wines, the villa offers a provision for a built-in wine room. There is a garage with space for two cars and direct access to the house, another small convenient detail. The master bedroom, located on the upper floor, spans over 72 square meters with a spacious walk-in closet, large bathroom and a beautiful round bathtub overlooking the swimming pool.
Casa Verde Villas is situated within the beautiful countryside of Nongprue. "The development has its own water well and produces drinking water quality through a Dutch designed filtration system, allowing residents to drink best quality mineral water from their tap at home", Mendes mentions. "This was something very important to me as it is normal in my home country (Switzerland), and I wanted to bring the same convenience to Pattaya".
At time of writing Mendes mentions: "We have not yet fully finalized all plans but expect to complete everything within January 2023 when we can then bring it to the market officially. We have, however, 4 villas already reserved for pre-booking and expect to be able to quickly sell all of them".
Casa Verde Villas has indeed many unique features, and breaks a few of the usual rules of Thai developments for the benefit of those who appreciate quality and comfort.
For more information and to stay up to date with progress and pricing, please visit www.casaverdevillas.com