The Sportsman Pub and Restaurant a Pattaya Institutuion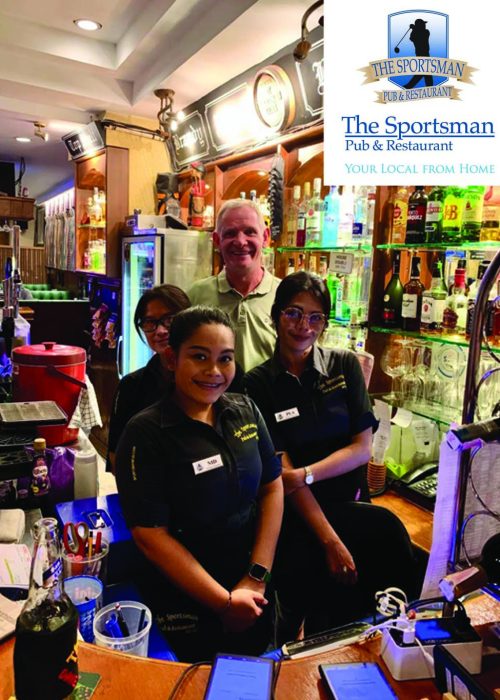 Discover Pattaya paid a visit to one of the best loved and well known pub restaurants in the city, namely the Sportsman, situated on Soi 13 off Beach Road in Pattaya. Dave Bowers, the owner of the establishment for the last twenty years, was our host for the evening and he brought us right up to date on how the Sports-man survived the pandemic and the hard work that the team and Dave himself put in to make sure that the business got through the difficult times to now look forward to better times ahead.
Dave himself first came to Pattaya as early as 1990 and gained valuable experience on the ups and downs of running a licensed bar in the city before getting involved with The Sportsman when it opened on Valentine's day 1997, Since then he has been able to fine tune this bar/restaurant into one of the most popular in the city frequented by expats, regular visitors and holidaymakers alike.
Coming up to date, The Sportsman offers specials on virtually every day of the week, ranging from drinks specials on various pints including Guinness, Tiger, Heineken and Thatchers Cider to a great all you can eat Pizza and Pasta buffet on Friday for a price of only 249 Baht plus a 2 for 1 cocktail offer. My personal favourite is the burger, chips and bottle of San Miguel on Wednesday at the great value price of only 195 Baht.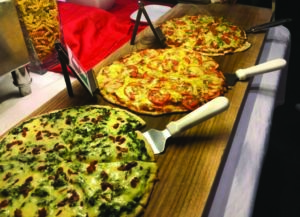 The Sportsman also runs a weekly quiz night which is always very well attended and they also provide top quality outside catering for private functions under the banner of Party Food Pattaya. This service comes highly recommended by its many patrons. Before I go I must mention the staff here. Anyone who has a business in Thailand will understand how difficult it can be to have well trained friendly staff, but the people who work here really are excellent. They are very efficient and make a very positive contribution to the congenial atmosphere. All down to Dave's hard work I'm sure – he told me! Anyone who appreciates good quality food, good service and good company will enjoy The Sportsman Pub and Restaurant.
Of course, we cannot talk about The Sportsman without mentioning the famous Sunday Carvery. Priced at 450 Baht, this all you can eat three course feast is extremely popular in Pattaya as the quality is exceptional and consistent. Having visited several times myself, I can vouch for it! Served from 12.30 pm until 8.30 pm, if you give it a try make sure to take your appetite with you.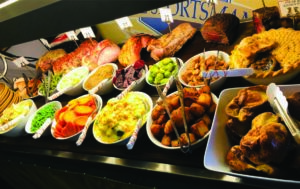 As the name of the bar would indicate, there are several TVs dotted around the place, showing every available sport for the customers. Dave and his staff are always on hand if you want to request something they are not al-ready showing – you only have to ask.
Soi 13 Pattaya Beach Road www.sportmanpub.com Tel: 038 710 609
For Outside Catering Visit pattayapartyfood.com facebook.com/TheSportsmanPattaya