Marrakech Part 1 What you can Expect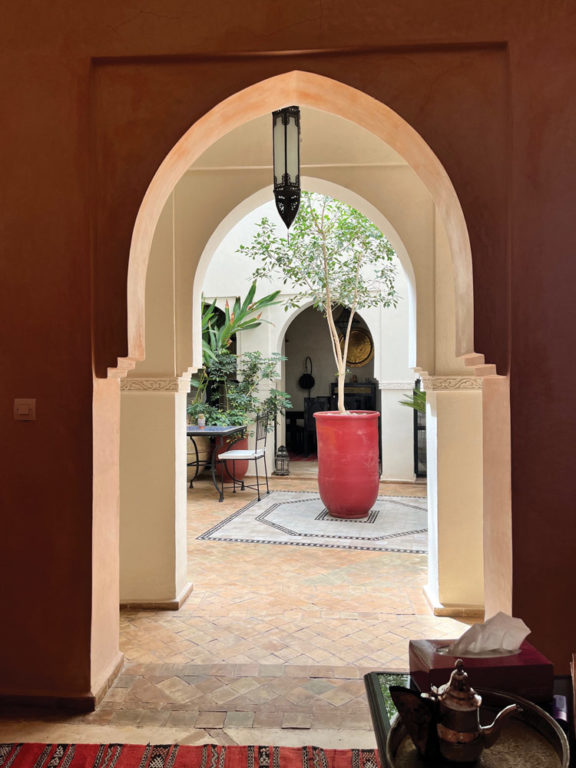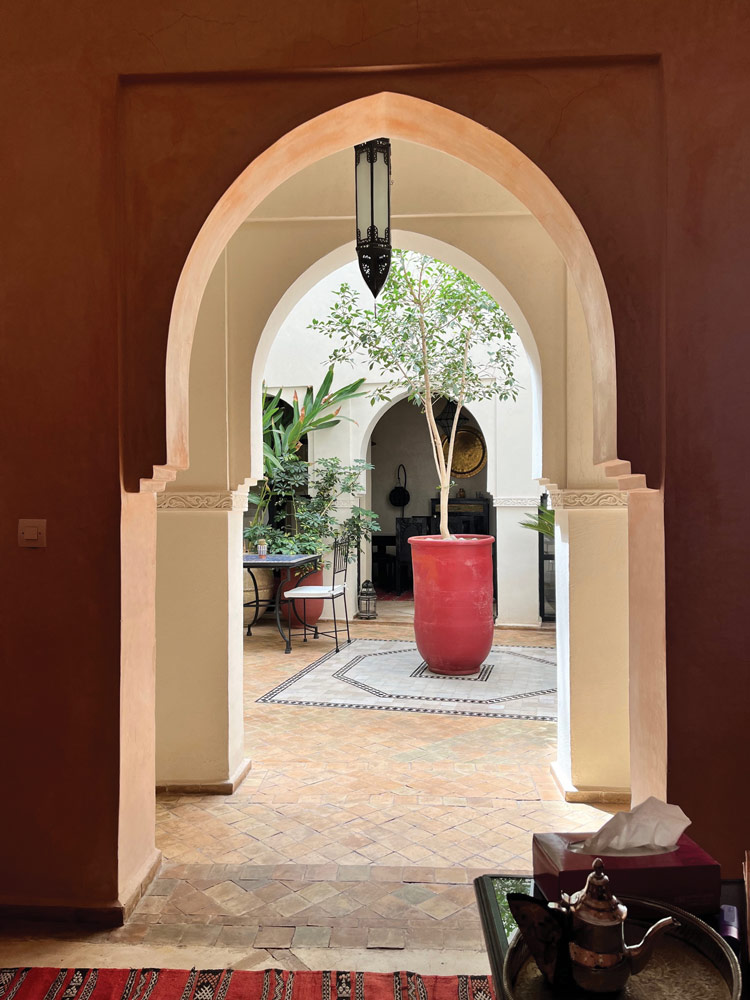 With the prospect of travel at last a reality, many of us are now considering a trip to visit friends and family in Europe and the UK. From there it is only a 3-4 hours flight (nothing to us, long haulers) to go to Morrocco, where Marrakech is ideal if you wish to tag on a 3-5 day city break.
From the city's airport, it takes about 40 minutes to get to the Medina, the oldest part of the city. This is the ideal location for anyone wishing to indulge in the authentic Moroccan experience. Choose to stay at a Riad, a traditional Moroccan style house built around a courtyard with trees or a small swimming pool at it's centre and a dining terrace on the roof. You will be amazed at the number and choice available at reasonable rates. Once you have done this, you would be well advised to book your taxi through them as it will need to drop you outside the ancient city walls to be collected by someone from your Riad who will guide you through the narrow streets. Cars are not allowed here, expect to see only motorbikes and donkeys.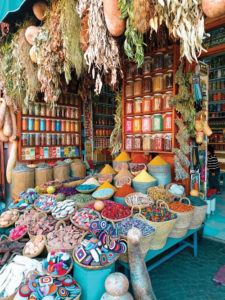 From this perfect vantage point, it is just strolling distance to Jemaa El-Fna square and the souks. Jemaa el-Fna is a vast open square at the heart of the Medina and now a Unesco world heritage site. Expect to see snake charmers and street entertainers but watch out that your hand is not grabbed by over-enthusiastic henna artists and don't stay too long by a pet monkey or snake charmer as they may try to scam you into an expensive photo. Go at dusk and then head up to a rooftop bar to really appreciate the sunset.
Marrakech is famous for its souks which are markets selling everything from rugs, leather goods, silverware and crockery. Place des Épices is the traditional spice souk and as with everything you choose to buy here in this labyrinth, expect to do some haggling with the traders before you agree on a price. Also, because of the aforementioned motorbikes, it is a good idea to stay on the righthand side of the alley to avoid being run into. You should also look like you know where you are going and use Google maps rather than an actual paper map – otherwise, seemingly friendly locals may try to steer you into their shops by offering to show you the way to a local point of interest. Keep that in mind, dress respectfully and try out your school French (although most people will speak enough English) and strolling around the souks will be a fascinating experience.
If you need to take a breather from all the hustle and bustle visit one of Morocco's beautiful gardens. For example, Jardin Majorelle created by the French painter Jacques Majorelle has an amazing assortment of beautiful lush plants and a stunning indigo blue art deco house as its centrepiece – Instagram gold!.
You might also wish to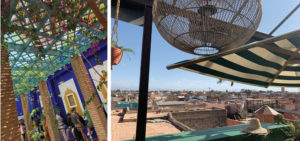 try some refreshing mint tea but expect this to be rather sweet so ask beforehand not to have sugar added if you prefer. Also you must try some of the best freshly squeezed orange juice you're ever likely to enjoy. Traditional Moroccan food usually includes Couscous a rather bland semolina dish that needs to be accompanied by something a bit more flavoursome and oily to really be enjoyed. For example, it works well with one of the most iconic Moroccan dishes prepared in the dome-shaped clay pot known as a Tagine. Tagine dishes usually include fish, chicken, or lamb that has been left to simmer and slow cooked with herbs and spices – really good!
The best place to enjoy your traditional Moroccan food and drink is from a rooftop terrace restaurant. From here you can get an amazing view of this magical city and enjoy the evocative sound of the call to prayer from the mosques round about.
For Part 2 The Unexpected Marrakech check out next month's Discover Pattaya magazine