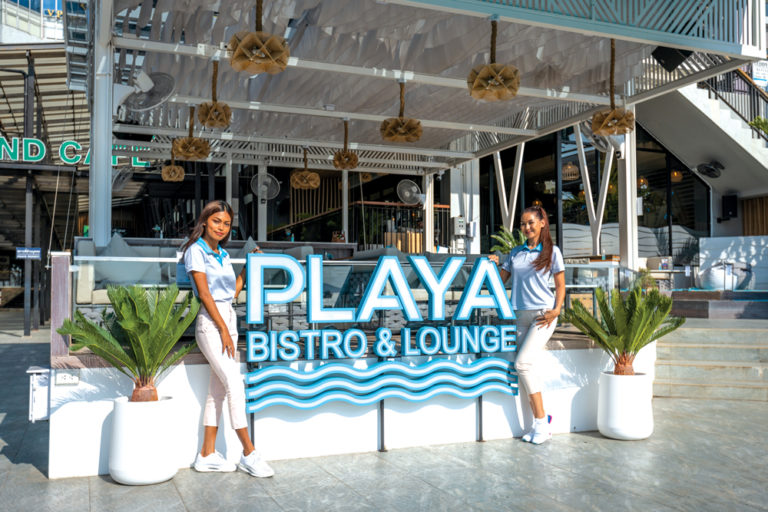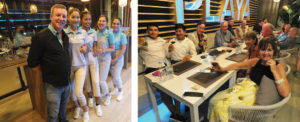 Have you been to Playa Bistro and Lounge yet? They were our cover story last month and you can still read up about them via our pattayatrader.com website on the Back Issues page. If you haven't visited this charming bistro yet I suggest you get along to Pattaya Beach Road (by Soi 1) and try some of their amazing food. I did just that at the wine dinner held in association with Vines to Vino.
The evening was a gastronomic treat with a 6 Course Dinner that included Smoked and fresh salmon tartare, Beef Carpaccio with Parmesan cheese and Rucola Salad. Then a delicious Lobster Bisque and Beef Wellington served with Sundried Tomato and Pesto Gravy – which was quite a feat as there were 50 diners to cater for. But Kenneth, Lovely and the team at Playa were more than up to the task.
Ray was also on hand to chat to the diners about his selection of wines including a standout New Zealand Sauvignon Blanc (Clearwater Cove Marlborough) and a wonderfully full-bodied red (Italian Pirovano Primitivo).

The evening was a great introduction to many of the diners who were visiting Playa for the first time. The company was varied and fun and everyone was extremely impressed at the bistro's expansive menu from the restaurant's excellent chef Kenneth Goessens.
Playa Bistro and Lounge is at
436/541 Moo 9, on Pattaya Beach Road by Soi 1
Telephone 092 389 8897