Gustaf Real Estate welcomes Mart to the team.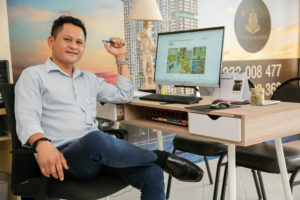 As Gustaf Real Estate grows and develops they are happy to welcome a new member of staff to their team. Mart joined them just a few weeks ago and is already proving to be a great asset.
Having lived in Pattaya for the last 15 years he spent much of his childhood in Germany (from the age of 8) and that is why his German is so good. It now adds to the wealth of languages the group at Gustaf has between them: English, Thai, German and Swedish.
After his compulsory Thai military service, Mart's first job was in tourism and then in the hospitality sector where his excellent English and German skills served him well. However, he felt that working in the property industry in Pattaya was better suited to him with greater opportunities in which to hone his sales and service skills.
Even though many of the property agents he meets tell him that today the industry is not as it once was, Mart still feels that there are plenty of opportunities for those willing to work hard and succeed not just for themselves but also for their clients.
Mart also has excellent knowledge and a wealth of experience across the Chon Buri area. Also a keen eye to seek out bargains and good value listings for his customers. Along with the rest of Gustaf Real Estate Agency, he loves to show prospective buyers the very best of what is available in Pattaya. Also living close to the office in Na Jomtien, he is extremely interested in how this particular part of Pattaya is blooming. With work extending along both the road and beach at the bottom of Jomtien beach road, it really feels as though the whole area will open up and become even more accessible and popular.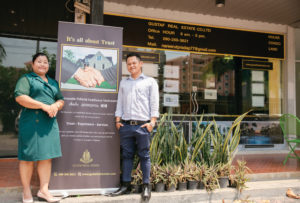 Mart is very appreciative of the way the staff at Gustaf are helped to develop with additional sales coaching and weekly meetings. He is also very encouraged by the way they all share their ideas and is keen to join in with his own suggestions. He also respects the company ethos of giving honest advice to both sellers and buyers so that all are able to trust the experience and service they get from this great Property agency. However, it's not all work and no play here as the team also believe in going out for meals together and attending fun networking events like the recent Pattaya Wine Club dinners.
So if you are looking for help with either a listing, investment or property purchase please have a word with Mart he will be happy to help you.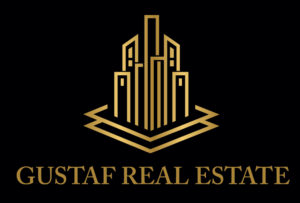 GUSTAF REAL ESTATE
INNCOME MALL
SOI 1 CHAIYAPRUEK
JOMTIEN
Tel 090 250 3621