Tasting event at Poseidon in Jomtien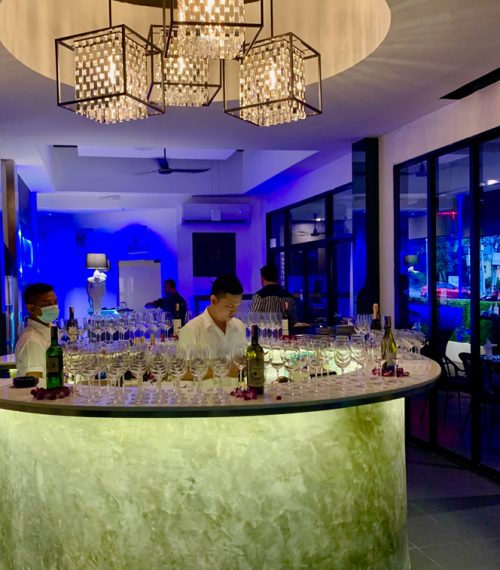 For those of you who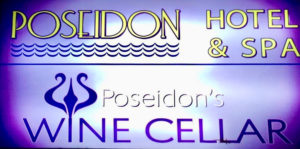 haven't visited the beautiful Poseidon Wine Cellar and restaurant lately at the Thappraya road entrance to Jomtien Complex please take a look. Since its redesign, it now has a stunning round bar and is a wonderful place to enjoy top quality food from the excellent Dutch chef whether seated inside or out.
It was therefore an excellent choice for VinesToVino to use to host their wonderful wine tasting event. The restaurant provided gourmet canapes that were plentiful and varied. They included a variety of excellent meat combinations with succulent lamb, beef, chicken and pork. From these, you could really get a very good idea of how well the restaurant prepares their meat dishes on a regular basis. Also, the piping hot pastry pies and sausage rolls straight from the oven and smelling so delicious they just had to be eaten, tasted as good as they smelt.
One idea I particularly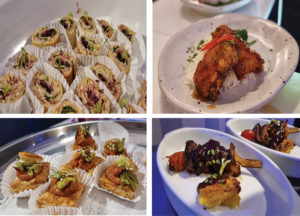 liked was how the smaller canapes were served inside paper cupcake cases on the larger trays making picking up of these convenient and very easy. All in all the food at Poseidon provided excellent "soakage" for the wine pairing and I for one will certainly be returning soon as their Fondue Bourguignon (min 2 people and 1-day pre-order) sounds amazing.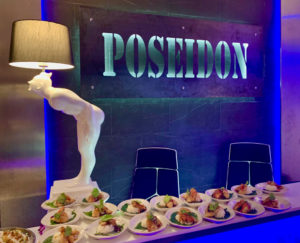 So what about the wines on offer? Well two standouts from the selection for me were the Conte Fosco Cuvee Brut -95% Trebbiano, 3% Moscato Bianco 2% other wipe grape varieties. Just the right level of fruitiness and dryness and unbelievably great value at only 439 baht a bottle. Then the Primitivo di Manduri a richly rewarding red which my Italian relatives would most certainly refer to as "Robusto". This smooth, full-bodied wine paired excellently with the meat canapes from Poseidon.