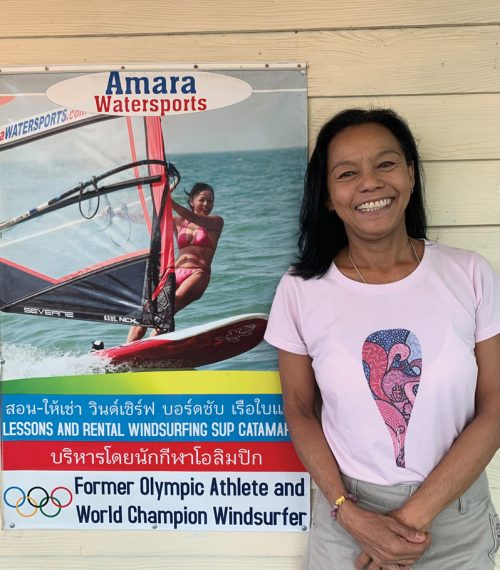 "Water gives me energy I have always lived by water"
This is one of the many quotes I remember from my talk with the fascinating Amara. Born in Ayutthaya to a large family of 16 children (although 5 did not survive) they lived by the river. Then after her father tragically died of TB when Amara was just 10 years old, she moved a couple of years later when 13 years old to Jomtien to join her sister and brother and find a better life. As soon as she saw the sea she knew it was the place for her!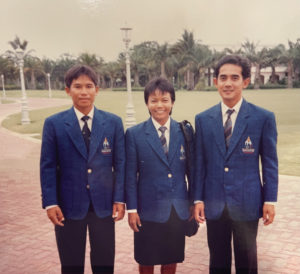 Despite having had only 7 years in full-time education her father who had been a teacher, instilled in Amara an amazing work ethic. Another source of inspiration was King Rama 9. When Amara found out he was going to be making an official visit 18 km from her home, at just 9 years old she made the bus journey all by herself in order to meet him. Then when in Pattaya, she never stopped looking for ways to make her living from picking Morning Glory (at the area now known as Soi Buakhao) to collecting shells and crabs by Bali Hai pier. As more foreigners started to move into the area Amara began to learn English taking classes at night after making her living during the day,
"I was only 15 and it was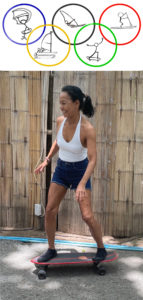 the happiest time of my life"
Her brother found work at a beach club and started learning how to windsurf also helping Amara learn. She fondly remembers the first time she went out onto the sea and soon joined him working at the surf school, learning to get better and better at windsurfing. After just 3 months she was good enough to take part in a competition arranged by Cobra who had set up a nearby factory in Chon Buri. She won her first race out and was totally elated remembering how proud she was to prove to all the boys that she could beat them!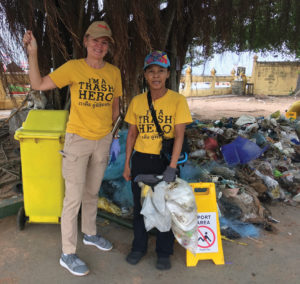 "When you find the thing you love it can change your life"
Cobra recognising Amara's natural talent asked if she would like to travel to Europe to compete in windsurfing competitions. She went and was extremely happy to travel to Germany, Belgium and France. Another year of competing in Europe followed then Israel where at the age of only 17 she became International Freestyle Champion. It gave her great pleasure to become so successful at the sport she loved and Amara felt she had something to prove not just to herself but for all Thai women. Often whilst travelling she was asked what bar she worked at?! Frustrated by the bad reputation of Thai women abroad she was proud to represent her country to have a strong belief in her own self-worth and ingenuity and to hopefully motivate and inspire others.
"If dirt can make bricks that can then make a house so I too can do anything."
She believes this idea came to her when still young and learning to make bricks. The clay had to be mixed and trodden by foot, then left in bamboo moulds in the sun to dry and finally baked in a fire kiln ready for use in building roads or houses. So at only 17 Amara along with her brother and a friend bought 2 Catamarans and 5 Windsurf boards to rent out and start a business. Although the two boys eventually left, Amara carried on progressing with her teaching by taking courses to become a qualified instructor. In between, there were yet more competitions and more trophies culminating in her being chosen to be part of the Thai Olympic team when she was 29. For her, it was a perfect life, with a mix of competing around the world with sponsorship from the likes of Singha beer then returning to her own company where she could teach and pass her skills on to others.
"I am a Trash Hero"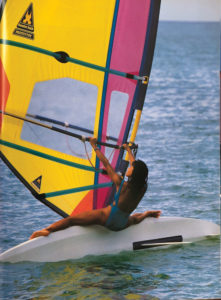 Today with another couple of instructors working alongside her, Amara can focus on her other passion of taking care of the environment, especially the Ocean! She has already organised successful beach clean-ups with dignitaries such as the ambassador of Norway and not content with merely the collection of tons of plastic, she also helps with its transformation via a small local factory that can make it into useful objects such as plant pots Most of all she loves educating especially the young about the importance of not dumping plastic.
"My victory in when I can inspire the next generation"…..and inspire she does!
Amara Water-sports Facebook