Pattaya International Ladies Club General Meeting.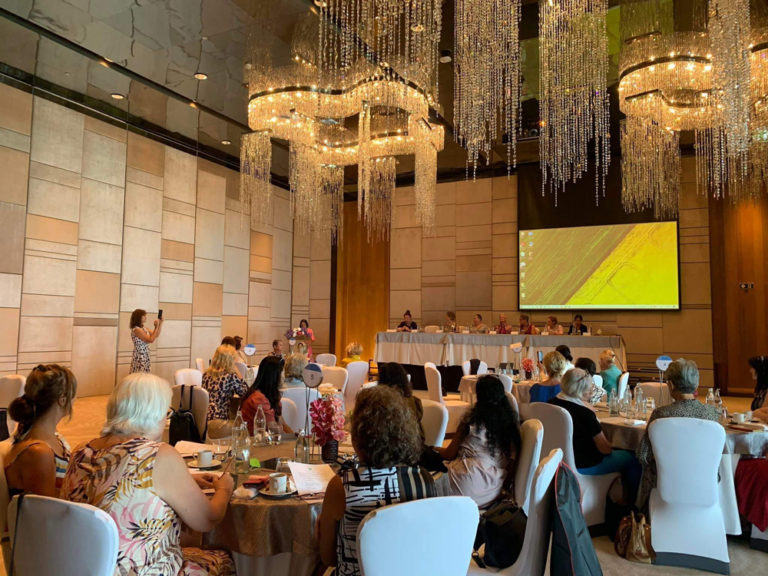 The Annual General Meeting of the PILC was held at the beautiful Hilton Hotel. Last year this had to be a virtual event, so in 2022 (even with the necessary flow tests having to be shown by the members) there was certainly an improvement and move towards a more "normal" state of affairs.
The purpose of the AGM is for interested ladies who are members of the club to review its audited results and approve the appointment of the Executive Committee for the next 12 months. It is also a chance for the exiting committee to report back on how the club has fared over the past year. Amazingly, membership increased last year although all attendees were urged to bring friends and invite new visitors to Pattaya to come along to see the benefits of joining this friendly club. Of course, the numbers have also increased due to members returning from overseas. For example Marnie Kregor the club's treasurer went to Australia 2 years ago with the intention of just having a 2-3 months stay but due to various lockdowns and restrictions has only just now returned to Pattaya.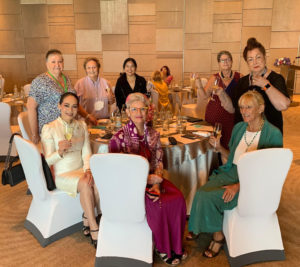 Marj Garrean the club's secretary who is already well known for her marvellous work at the Tamar Centre let everyone know how she has been digitising the PILC. Adding all the club's minutes and relevant information onto secure Google Drive files.
Then Violette Gauthier who has done an amazing job of arranging the club's hospitality reported back that despite all the restrictions of last year, a remarkable number of scheduled coffee mornings and lunches were still able to go ahead. Many were held in outside locations and all taking care of members health with necessary safety measures in place.
Lhen Lhen showed photographs of grateful recipients of charity money raised by the club that included food assistance directly given to the most disadvantaged local families often with disabled family members and also to associations such as the Glory Hut and Baan Jing Jai orphanage. Another very worthwhile cause has been the granting of scholarship fees. These have included a tremendous success story where the beneficiary of the scheme went on to go to university and on from there has just been awarded a Teacher of the Year accolade
Liz Shepherd who also works alongside Lhen Lhen at the Mercy Center thanked all contributors to the PILC's newsletter. More than ever the monthly emailing of this has helped members stay in touch whilst either stuck in their homes during lockdowns or in another country waiting to return to Thailand. Even Ann Ensell who helps with the club newsletter is currently in the UK waiting to come back to Pattaya and see all her friends again.
Thanks were given to Beverly who did a fine job of keeping all the proceedings running smoothly and thanked all committee members from 2021 for their tremendous work which is unpaid and completely voluntary. She then asked for any objections to each of the nominees who were nominated and then seconded to join their place in the PILC team. Everyone then celebrated with a glass of prosecco and a lovely lunch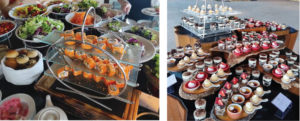 The New PILC Committee For 2022-2023
President Violette Gauthier Vice-President Wendy Khan
Secretary Marj Garrean Treasurer Marnie Kregor
Membership Sue Saunders Hospitality Violette Gauthier
Newsletter Editor Liz Shepherd Welfare Lhen Lhen Mortela
Trips & Activities Jana Keightley
I feel sure that with the dynamic force that is Violette Gauthier as the new president the coming year will be a very special one for Pattaya International Ladies. Please also remember that PILC holds regular social events every first and third Tuesday of the month. So if you would like to join in and make new friends from all over the world whilst helping to raise money for local charities, contact them via their Facebook page or email: [email protected]