"Rosinka" International Russian School of Ballet and Contemporary Dance
Over the past few years, Pattaya and the Eastern Seaboard has become more of a family oriented city with specialist family support businesses popping up everywhere. One of these little gems is the "Rosinka" International Russian School of Ballet and Contemporary Dance which has been successfully operating in Pattaya for 11 years. Owner and Artistic Director, Ms Ekaterina Benderskaya, is from a well known family of choreographers in St Peterburg. Her mother,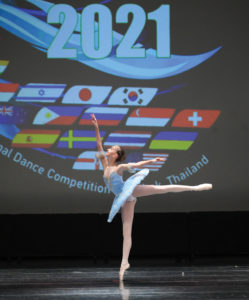 Lybov Benderskaya graduated from the Academy of ballet in the name of Agripinna Vaganova established in 1878. Ekaterina and her younger sister, Anastassiya also graduated from the St Peterburg National Institute of Culture specialising in ballet choreography. Now, Ekaterina runs Rosinka in Pattaya while Anastassiya runs the school in St Peterburg.
Recently Rosinka Pattaya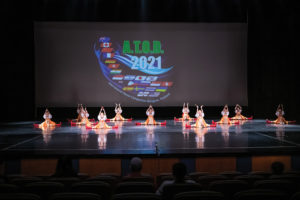 relocated it's operation to the dance studio in the Pullman G Hotel on Wong Amat Beach. We caught up with Ekaterina recently who explained more about her school.
"Children are taught dance according to the best, world renowned, traditional Russian systems Our school employs only professional teachers with a higher education diploma, and the educational process is clearly built in accordance with the high requirements of the Ministry of Education and Science of the Russian Federation. Russian ballet education is rightfully recognized as the best in the world. We work according to the methodology of the legendary teacher Agrippina Vaganova, recognised throughout the ballet world as fundamental for teaching ballet. The program of our school is approved by the "St. Petersburg City Methodological Association of Choreographers", says Ekaterina. "The school has competed in numerous International Grand Prix dance contests and is a multi-award winner in competitions in Asia and Europe." she continued. "We teach children from ages 3 to 17 from a wide range of nationalities here in the school with programs such as Baby-Ballet, Childrens Ballet, Ballet Stretching, Classical Ballet as well as contemporary dance."
During the 11 years of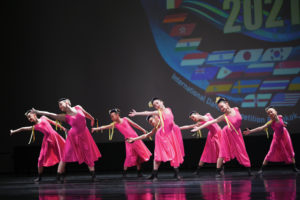 operation, the school has had the chance to show the quality and high education standards by performing at many functions both here in Pattaya as well as Embassy events in Bangkok. The pandemic did not deter the children's enthusiasm for dance and practice sessions were held online 4 days a week for 3 hours each day. Rosinka will again compete in the annual A.T.O.D International Dance Competition held in Bangkok at the Pullman King Power in April 2022 and all the students are practising their routines in order to start filling up the trophy cabinet again. Ekaterina believes dance training builds strength of character, as well as strength of body, qualities that will stay with her students throughout their lives. She hopes that the students who pass through her school will remember the great times they had for many years to come.
For more details, you can contact Rosinka on the following
Facebook @PattayaDanceStudio
WhatsApp +7 985 550 0281
WeChat +66 852 189 183