Crush Wine & Cocktail Lounge – The art of perfect hospitality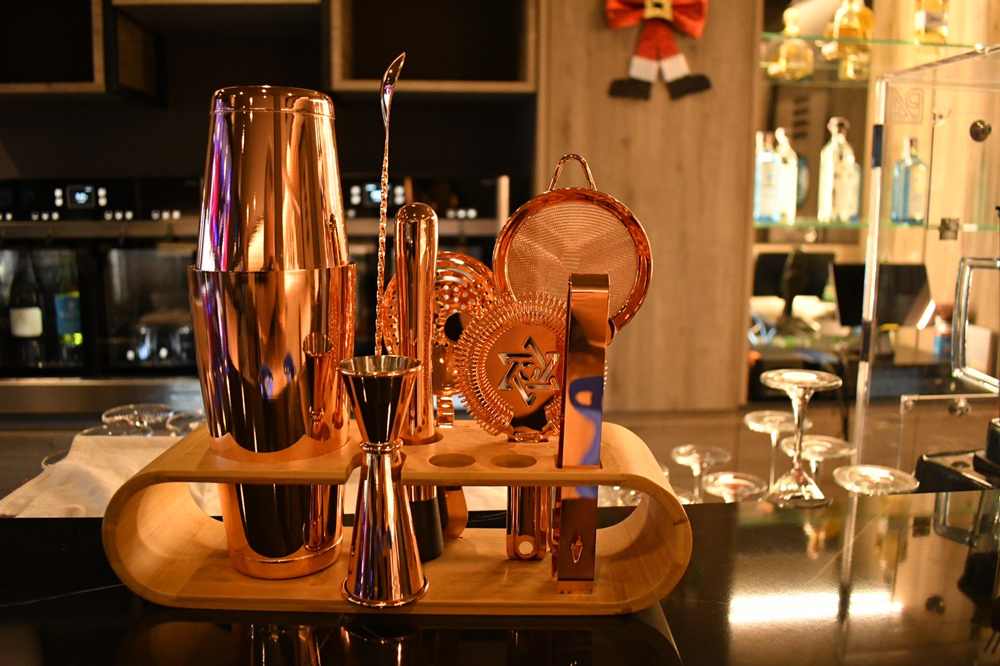 Imagine a place where you immediately feel comfortable the minute you walk in. Spacious but intimate, subdued colours but not dark, leather seating, cool music but not too loud, a comfortable lounge with professional cocktail mixologist, excellent wines by the glass; all in a professional and refined ambience.
Congratulations! You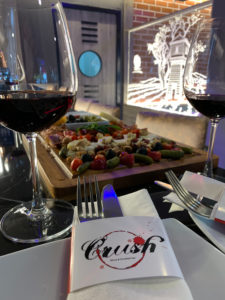 have just walked into Crush, Pattaya's new Wine & Cocktail Lounge located inside Pepper & Salt Restaurant on Khao Talo.
Crush has been tastefully designed and decorated to provide a subtle elegance for an appreciative audience to enjoy innovative and traditional cocktails, savour exceptional wines and enjoy tasty Tapas and delicatessi of cold cuts and speciality cheeses.
Cocktails; The anticipation of enjoying a god cocktail is high on most people desires. Maybe a reliable favourite or perhaps a new creation. The Crush mixologist is top in his field with vast experience. He can suggest something to suit your mood, then sit back and enjoy the anticipation of watching a true professional at work.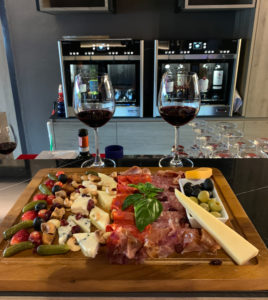 Wines; Crush has a very special selection of wines by the bottle, each chosen for its unique characteristics and taste but if you are not sure which bottle to order, Crush has a state-of-the-art wine cooler with 8 exceptional wines by the glass. Enjoy a fresh fruity Chablis to start and then progress to a flamboyant glass of structured red before finishing with a complex, full bodied glass to finish. Watch out for regular wine tasting events and sign up for the Crush Flight Club to receive details about new wines or special promotions.
Eating; The specialities of Crush are innovative and tasty Tapas and speciality charcuteries, or cheeses accompanied by delicious fresh bread from their own bakery. However, if you prefer, the full menu from Pepper & Salt is also available including their amazing weekly special.
Ambience: Crush has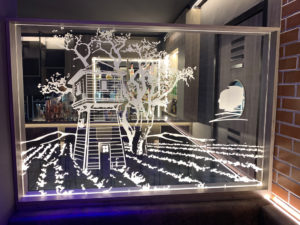 been created to offer a haven to aficionados of fine food, exceptional drinks and pleasant company to enjoy their pleasure in a calm and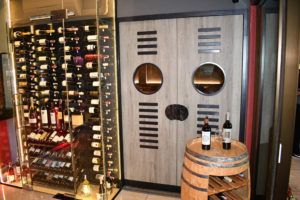 comfortable atmosphere. Cool jazz or Blues music, comfortable seating, a great cocktail bar and attentive service are the components that have been combined to create this enchanted spot.
Crush – Pattaya's new Wine & Cocktail Lounge ideal for relaxed times. Also available for private gatherings and parties.
https://www.facebook.com/crushpattaya
https://www.instagram.com/crushpattaya/
095 559 8262