Apparel Altered to fit by Ama Fashion
Do you have clothes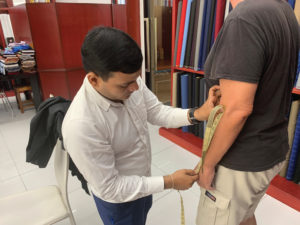 that need letting out or taking in?
Whether you put on weight or lose weight the result is inevitable, some of your clothes will become unwearable. Nobody wants to walk around in ill-fitting garments or go through the expense of buying a completely new wardrobe. Also, you might have favourite items that you don't want to say goodbye to just yet? Maybe they were bought in your home country and are extremely useful or difficult to replace? They might have a colour or fabric that you love and that suits you perfectly?
If any or all of the above sound familiar then taking your clothes to a tailor who can alter them.is the answer. The quickest and most efficient way to make sure they fit properly is to go straight to Ama fashion. Long term collaborators with Pattaya Trader and Discover Pattaya they are in our opinion the best tailor in Pattaya.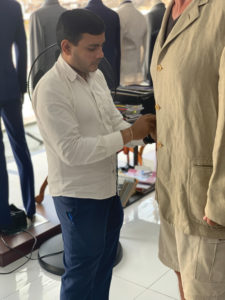 From the professional outside of their extensive shop on Pattaya Klang, you can be reassured by the taste shown in garments selected for their windows. Then as you step inside marvel at their large selection of crisp shirtings, interesting linings, beautiful suit cloths and in general top quality fabrics from international mills throughout the world. The tailors in this group are used to working with fine materials so you can certainly feel confident about giving them your clothes to work on.
Their experienced tailors will ask you to try your garments on inside the shop whilst the necessary measures are taken and pinning completed. Then at a time to suit you and literally no time at all you will be able to call back into the shop and collect the finished result
Even difficult alterations like the remodelling of a jacket that is simply too large to look good anymore can easily be dealt with at Ama Fashion. We brought in a Zegna linen jacket that needed taking up from the shoulders in at the waist and generally styling to look acceptable once again.
Not only were all the alterations done in a timely and professional manner the general style of the garment had been kept its easy relaxed look was still there it simply fitted once again and looked so much better!
Apart from the fact that it saves you money getting your clothes altered to increase their wearability is very green! So you can improve your carbon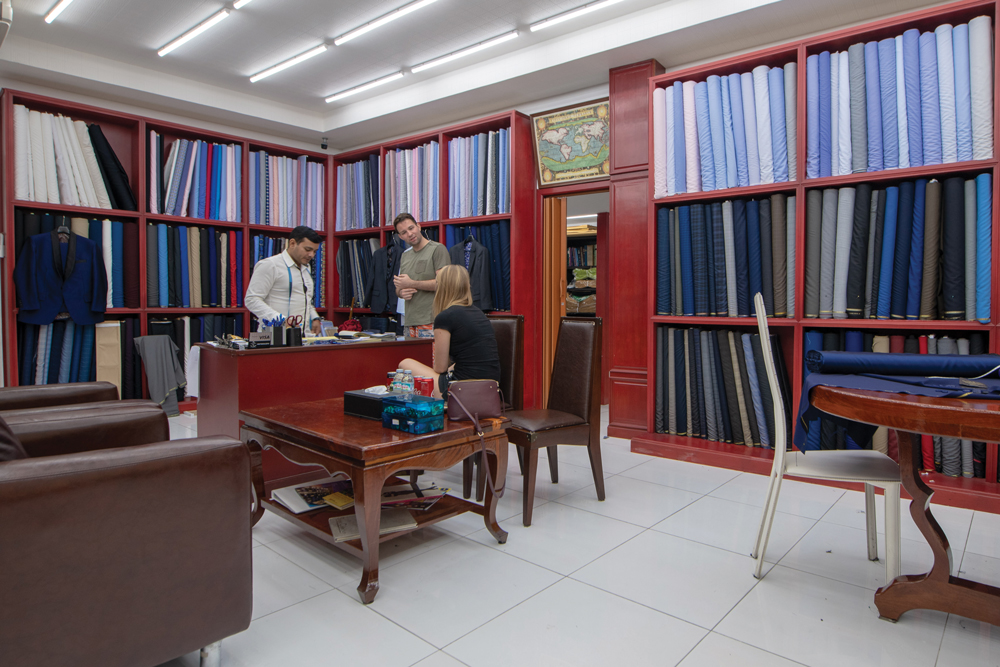 footprint whilst still looking stylish!  https://www.facebook.com/tailorpattaya/