The pros and cons of buying Thailand real estate right now
The pros and cons of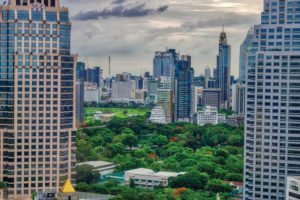 buying Thailand real estate right now are numerous. Understanding these can be helpful in making a confident decision. And that is the most important thing. You'll find lots of people singing the praises of the country's property market and just as many offering a grim outlook for the next decade. Like most things, the truth lies somewhere in the middle. Buying Thailand real estate right now is not without risk. As is the case with all investments, that risk can lead to reward. You'll need to weigh both when looking for properties.
With that in mind, here are some of the pros and cons of buying Thailand real estate right now. This isn't a comprehensive list but can serve as a starting point for your search.
Pros and cons of buying Thai real estate right now
Pro: Deals are still available
Property prices today will be lower than if you wait until Thailand fully reopens. While discounts vary from location to location and even project to project, there are plenty of deals to be had. For example, Mantra Beach Condominium in Bang Saray has a limited-time only promotion for units in its stylish Eastern Seaboard project. It's a similar story in Phuket, Samui and Hua Hin. You will find a nice selection of discounts out there. However, this probably is your last chance to secure one.
Con: The best deals are gone
Unfortunately, the biggest discounts are long gone. Most sellers are willing to negotiate on price but are also content to wait out the situation. This is extremely important to understand when submitting an offer. Unrealistic ones will simply be ignored so don't come in now with a bid 50 percent below asking price.
Pro: The entire buying process can be done from overseas
Buying Thailand real estate right now can be done exclusively from overseas. Many property agents have perfected the process which means you can confidently proceed if you want to buy from outside the country.
Con: You can't visit the property in person
Travel restrictions are loosening up, but most people still won't be able to visit a property in person if they're buying Thailand real estate right now. For a lot of investors this is a non-starter. You can make a case this isn't much of an issue if you're purchasing an off-plan unit and are already familiar with the location. However, if you don't know the local area or want to buy a completed property, it is vital to weigh all the positives against this con. Be sure to speak with your agent or developer if this is a concern. They may be willing to work with you to find a solution.
Pro: Tourism will return
Historically speaking, tourists will come back to Thailand. And there are going to be a lot of them. In 2010, 15.9 million visitors came to the country. This number was 39.9 million in 2019. Arrivals only declined three times between 2004 and 2019.
In 2005, Thailand was recovering from the Boxing Day Tsunami. The global financial crisis depressed tourist numbers in 2009. And the coup in 2014 also caused a decline in arrivals. However, the tourism industry bounced back on each occasion. There is no reason to think this won't happen again.
Con: Uncertainty about when everyone can return
Of course, when everything recovers is still uncertain. Plans to reopen Thailand to vaccinated tourists have changed repeatedly. There is also the issue of some countries, most notably China, not allowing tourists to travel overseas. There is hope the situation will return to normal, or at least close to it, sometime next year, but that remains to be seen. Anyone thinking about buying Thailand real estate right now does need to factor this into their decision.