Aquapazza at The Plantation Estates
Take Away Dine in or Dine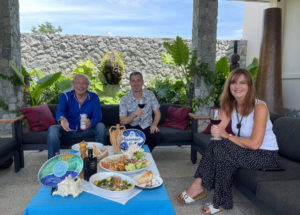 out? It's all been rather confusing over the last few months in Pattaya but now restrictions are being lifted a little, choices begin to unfold. Do you cook for yourself or enjoy the novelty of going to a restaurant? One of the best options must surely be to get restaurant quality and service in your own home to enjoy with friends and whatever you care to drink.
Whilst filming our video at The Plantation Estates that is exactly what Barry and I were able to do when we were delighted to try some amazing dishes from Aquapazza. This restaurant is a favourite with lovers of both quality Italian food and succulent seafood. Located on Thappraya Road – between Sunsabella and La Baguette, long-term residents of Jomtien may remember it at its first home on Jomtien Beach Road.

The restaurant's charming owner Chef Giovanni was personally on hand to bring us a selection of delicious dishes. He makes sure to select the freshest catch of the day from Najomtien or Naklua and takes the same level of care and attention to all the produce he uses. Seriously I haven't tasted lemons so good since arriving in Pattaya – and don't get me started on the sea bass carpaccio!
Even the red and yellow cherry tomatoes grown locally from a farm in Khao Yai taste as if they have been hand-picked from a Tuscan hillside. Then as you can see from our photos the presentation is beautiful,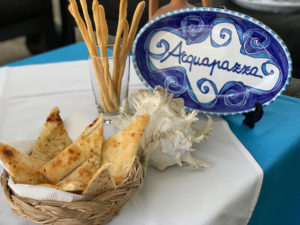 ensuring that any social gathering you choose Aquapazza to cater for will be just perfect.
Contact Giovanni on 086 075 2023 / 033 641917
Email : [email protected]
Or if you would like more information on the stunning villas at The Plantation Estates contact
0837 683696 or email [email protected]