Phuket Sandbox paradise? It's all about your own mindset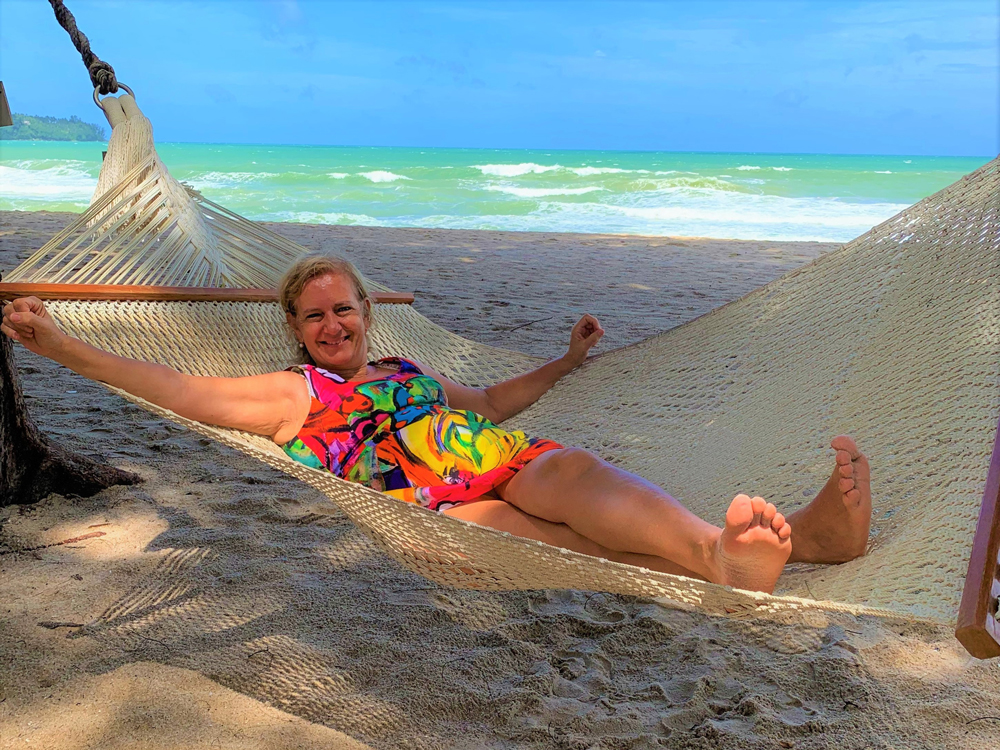 By Alexandra Augustijn
What a relief! 14 days of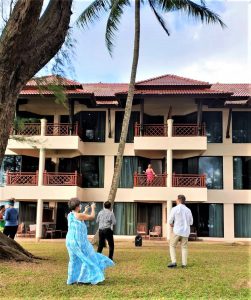 quarantine on a tropical island as an alternative to solitary confinement in a hotel room. I was extremely grateful for the Phuket Sandbox and how I loved my first few days! I did a fantastic 21 km walk along the beaches from Ao Bang Thao through to Patong. I also enjoyed my time in a hammock at the beach of my hotel, The Dusit Thani Laguna.
I danced on the beach, I ate and drank delicious food, I met nice people and I proposed the idea of a biodanza event. Bio means life and dancing helps us to destress and connect with each other.The hotel was immediately enthusiastic. Wow… paradise! However, on day 5, the front office told me that someone on my plane had tested positive for COVID and that those who were in the same area would have to be quarantined immediately. End of paradise? The manager was visibly upset because he now had to lock me up in my hotel room explaining "It's the rule on Phuket unfortunately".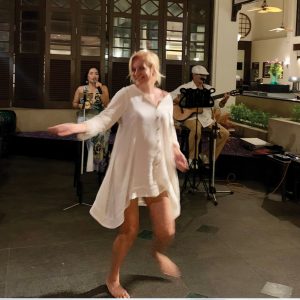 He then promised me that he would personally do everything he could to still make my stay as pleasant as possible. At that moment I only felt anger. Why do I have to quarantine? What is the chance that I am infected? And why until the end of my stay? The incubation period is only 7 days according to a lot of research…
The same day that I had to quarantine, Nicole Sauvain was found murdered in Phuket. She had stayed in the same hotel, traveled alone, liked to take long walks just like me, I realized that this could have happened to me. All my anger immediately disappeared as I said to myself "How glad I am to be alive!"
The lesson I learnt from this is gratitude. What is a two week quarantine? I am so grateful for what I have, who I am and what I can do. Whatever happens to you, you always have a choice. You can stay angry or you can learn from your experiences and develop yourself.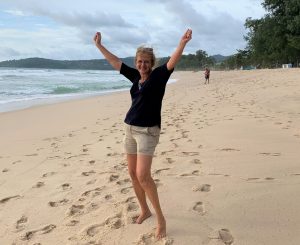 It's okay to be angry, just don't get caught up in it. If you think positively, the consequences are usually positive. Ancient Buddhist Wisdom.
In quarantine I still got the most delicious food, and could dance on my terrace. Dusit Thani even organized the Biodanza event I had proposed before on the lawns in front of my terrace. Wow- what a great hotel!
So even with the small chance that you might be quarantined, I would still advise everyone to go for the Phuket Sandbox. Most tourists are as free as a bird here.
Normally with a positive attitude you get a lot more done and your life becomes more pleasant and meaningful. It's all about your own mindset. Think more about what you like and do what feels good.
You are worth it!
Wanna FEEL better?