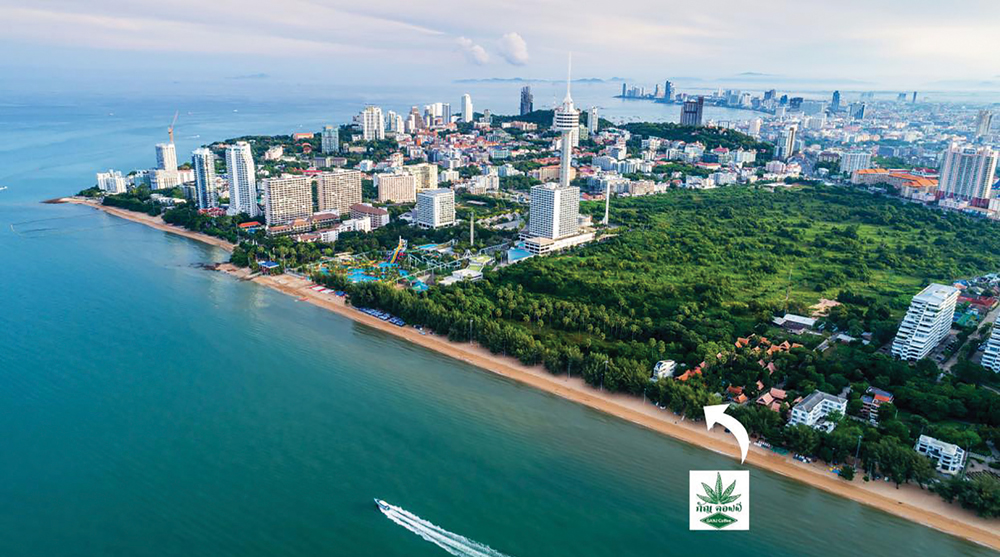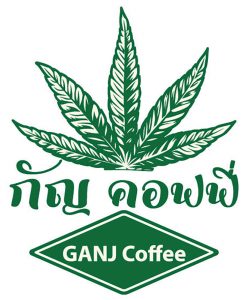 In December 2020, the Heath Minister of Thailand allowed certain parts of the cannabis plant (ganja) to be legally sold for commercial purposes. Many coffee and tea shops, plus restaurants have been jumping on the bandwagon to infuse cannabis leaves for fun and pleasure in both food and beverages.
Many questions arise if it will produce psychoactive effects to the consumer. Cannabis Sativa, which is indigenous in East Asia including Thailand, is a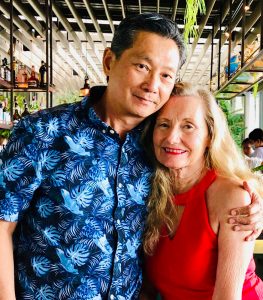 medicinal plant. Significant research indicates that tetrahydrocannabinol (THC) is the only major psychoactive metabolite which mainly is produced from buds or blossoms.
Apart from flowers, buds or blossoms, the rest of Ganja has been used for centuries as important ingredients in Thai herbal medicine. There are many health benefits from using Ganja in food and beverages, including but not limited to: helping lower blood pressure, decreasing cholesterol, lower blood sugar, helping insomnia and much more.
Ganj Coffee – Dongtan Beach
Ganj Coffee is a new coffee shop recently opened on Dongtan Beach, Jomtien. Ganj is short from the word Ganja in Sansakrit which means cannabis in Hindi or Marijuana in Spanish. They call it Gancha in Thailand. In addition to a spectacular ocean view, especially at sunset, Ganj Coffee, offers beverages and food mixed with cannabis leaves and parts that are 100% legal and organic. It is produced from a Thai, legally licensed professional grower. There is no contamination or unwanted chemical that will harm the consumers.
At Ganj Coffee, cannabis products are not only offered for fun and pleasure. They emphasize on the health benefits. Hot and cold beverages including coffee, tea and Italian sodas are carefully prepared professionally, with and without ganja according to customer's requirements. There are different flavors of coffee which one can select. Some people love hot, while others prefer cold.
Cannabis Benefits
Ganja leaves are believed to increase calmness and reduce anxiety. Tea from ganja leaves will create a sense of healing, and iced ganja tea is known to refresh your mind. In the near future, Signature Pastry and daily made bread will be freshly baked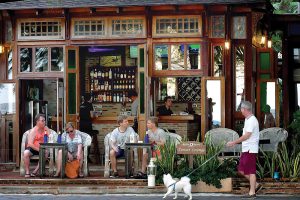 complimenting drinks with and without ganja.
A word of caution to Consumers: when choosing cannabis products, purchase only 100% organic. Uncertified contaminated cannabis can be shipped to Thailand from other surrounding countries that have limited restrictions for growing. At Ganj Coffee no heavy metals or pesticides are included in their food and beverages.
"We believe in the beauty of Dongtan Beach. Customers can purchase great drinks and experience the unsurpassed environment of Pattaya. Relax, rest and appreciate the serenity of the ocean" said Paisan and Deborah, the owners of Ganja Coffee. They love animals, dogs are always welcome. They hope to see everyone soon at Ganj Coffee, plenty of parking is available day and night on the beach. https://rabbitresort.com/