Winds of Change at Pepper & Salt
      By Kim Waddoup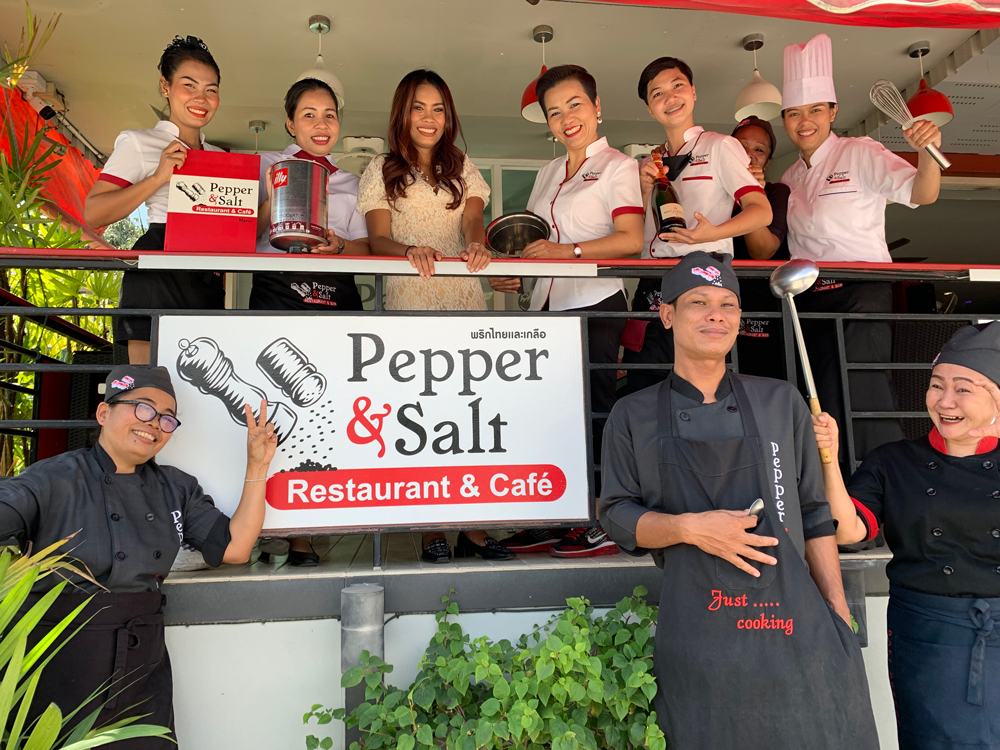 Pepper & Salt is a well-established restaurant with an excellent reputation for quality and value for money. Located on Khao Talo, it has long been popular
with residents in the local area in addition to attracting diners from further afield. The Winds of Change are now blowing through stylish furnishings as a new, dynamic team with exciting culinary ideas have taken over.
Under the new management, the highly motivated team is looking to maintain, yet vastly extend the offers from this well-established, and much loved restaurant. And there are many changes! A completely redesigned menu created by the talented new Chef, a new Breakfast Menu and a vastly improved wine list, to name but a few.
Introducing Khun Aeh Sunisa
Born and raised in Pattaya with traditional Thai cuisine, Khun Aeh explored the world whilst working as a Chef with International Cruise Lines. "Here I could see the variety of products on offer whilst maintaining traditional menus for our International guests. I love Thai food, but I now have a deep understanding regarding dishes from around the world and therefore can cater to the specific requirements of our guests. I am experimental yet remain true to my traditional roots. I want the food that comes out of our kitchen to be Home Cooking style, by using fresh and where possible, Organic products".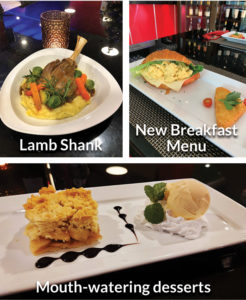 Organic Food
The label 'Organic' is often badly abused, but not in Pepper & Salt. In creating the new menu, they have endeavoured to source Organic and Healthy products from as close as possible ensuring highest quality and absolute freshness, rather than importing products from vast distances.
Carbon Footprint
Pepper & Salt is also working to reduce its Carbon Footprint by sourcing as many products as possible locally. Naturally some supplies have to be procured abroad and imported, but where possible, locally produced and organically cultivated products are favoured.
Wine
"Wine is one of the most civilized things in the world and one of the most natural things of the world that has been brought to the greatest perfection, it offers a greater range for enjoyment and appreciation than, possibly, any other purely sensory thing." Ernest Hemmingway.
Wine lovers will really appreciate the new and vastly upgraded wine list with an excellent choice of well selected wines covering most wine producing countries and regions. One can see that a great deal of time and research has been made in this discerning collection of well-priced wines that can be admirably paired with all of the dishes.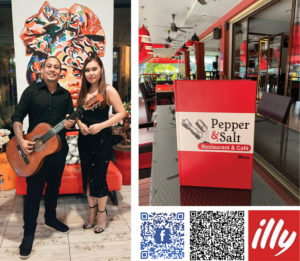 Staff
The staff of Pepper & Salt are the backbone of the business and their enthusiasm for friendly and professional service is apparent from the moment you enter. Working with the motto "you come as a guest and leave as a friend" all visitors are guaranteed a warm welcome and attentive service.
Live Music
Every Saturday there is live music at Pepper & Salt. Enjoy a lively evening with exceptional food, good wines and great music.
Social Media
Fully embracing the positive aspects of Social Media Pepper & Salt have invested a great deal of time to make your lives much easier:-
@PepperandSaltPattaya  · Steakhouse
Pepper & Salt, 66/1115 Khao Talo, Pattaya 095 559 8262