A Staycation At Gems Mining Pool Villa
      By Gloria Jones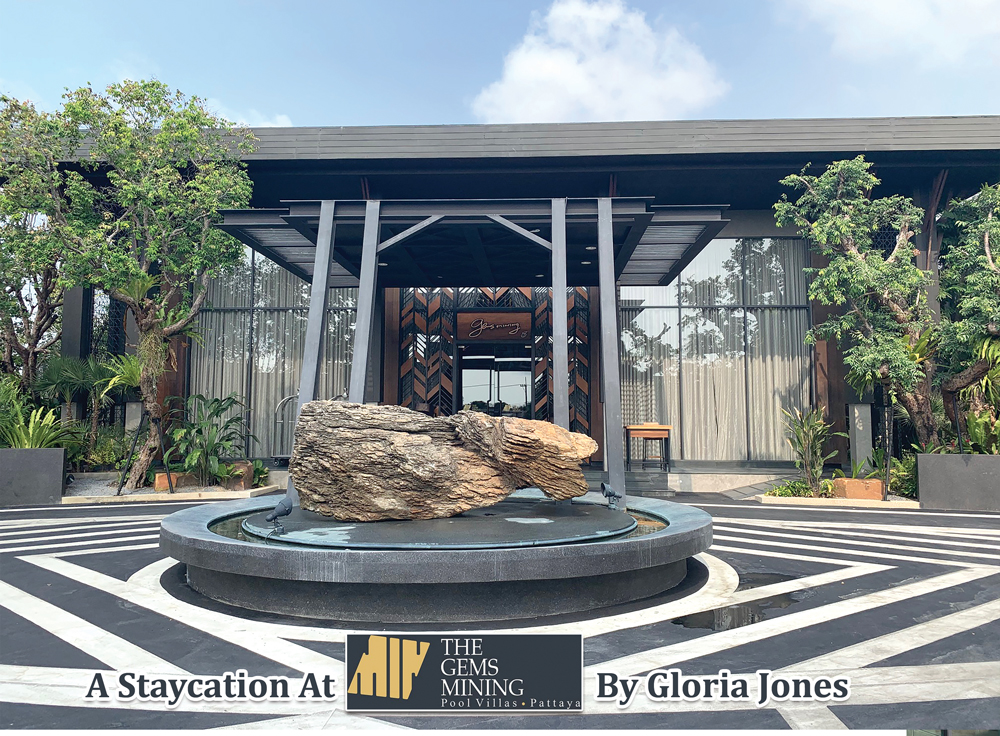 Gems Mining Pool Villas is a brand new landmark resort for Pattaya. Beautifully laid out with tree-lined paths and five-star facilities. There are exotic plants everywhere personally selected by the owner which is just one of the signs that tell you this is a real passion project. The attention to detail can be found everywhere, with the South African concept and safari theme incorporated throughout.
When Covid restrictions are finally lifted this will be the go-to venue for top drawer corporate events. With easy access to and from Bangkok and all the meeting rooms, parking, function facilities, restaurants, spa, and onsen, you could ever need.
Right now there's an exciting opportunity to take a welcome break in one of the spectacular pool villas. For those of us who have been locked in, locked down, and generally frustrated by lack of traveling, a get-away here is now a real and much-needed option.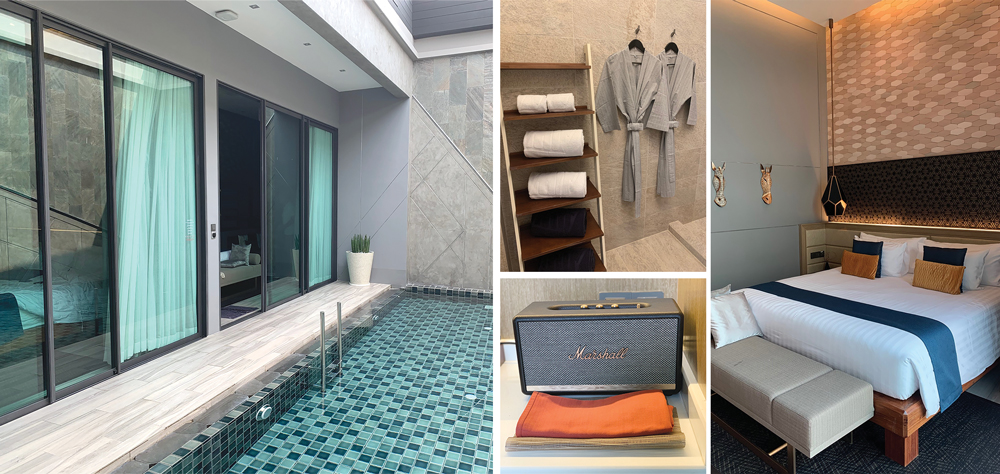 Gems Mining Villas are enticing us to have a look inside their wonderful oasis with an early check-in of 8 am and a late check out of 4 pm. So do yourself a favour and when you arrive, do so at the very earliest time possible. You'll want to get acquainted with your home away from home as quickly as you can. Get to grips with all the apps and remotes for air-con, automatic curtains, coffee machine, TVs, and the Marshall speaker for your villa sounds- then get ready to luxuriate and enjoy!
With high ceilings, beautiful bedding, and great pool-facing rooms, the villas are themed as the name suggests, by gemstone colours. Topaz a villa with jacuzzi, Emerald 1 bedroom, Ruby three bedroom – you get the idea. Our staycation was in a Sapphire (2 bedroom) villa. Both rooms were en suite with King size beds and huge flat-screen TVs. The master was actually more of a suite comprising a charming sofa, table, chaise longue, and seating area. If I have a minor gripe it would be that there was no full-length mirror but that is a small observation considering that all the fixtures and fittings here are of the very best quality and decorations extremely comfortable throughout.
The staff couldn't be more accommodating they were all extremely friendly and quick to respond to any request.
Now is certainly the time to enjoy a change of scenery and discover the joy of a staycation. While we eagerly await the reopening of the restaurant facilities there are delicious meals available from room service.
You can create your own couple or family bubble and take a much-needed break. Plus the excellent WiFi throughout means that you might even be able to take time out during the working week and have a get-away while you work from the poolside of your villa.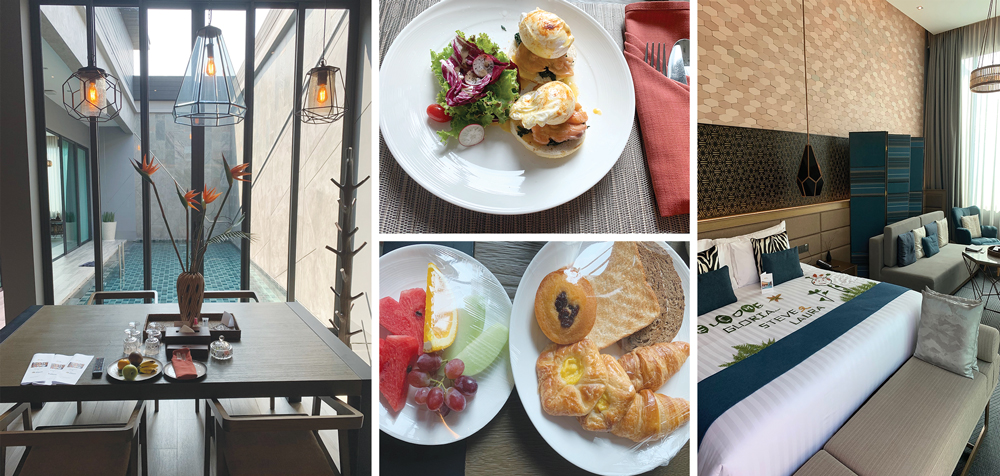 Find out more by visiting their
Facebook page The Gems Mining Pool Villas Pattaya @thegemspattaya — Hotel Resort
Website thegemspattaya.com
Or phone +6638 22222