5 countries winning the battle against COVID-19 and here's what they're doing
                                                                             By Kristin Mariano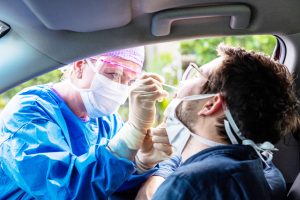 With over three million confirmed cases and upwards of 200,000 fatalities in the world, there are few signs of the COVID-19 pandemic slowing its rampage across the globe. Thousands of people are contracting the virus every day, with the United States, Spain, Italy, France and Iran some of the worst-affected countries.
However, some other countries appear to have managed to slow down the rate of new cases and now seem to be on a slow and possibly difficult path towards recovery. Here they are:
China
China, the epicentre of the COVID-19 outbreak, seems to have greatly controlled the transmission of the virus. Around 89% of coronavirus patients in China have recovered and have been discharged from hospitals, according to reports from the country's National Health Commission. The severity and scale of the containment measures implemented by the Chinese government have resulted in a dramatic decrease in the number of daily cases.
South Korea
Another country that has recovered in an efficient manner is South Korea. Their model of 'trace, test and treat' strategy has helped in flattening the COVID-19 curve significantly – a model that is admired by many other Western countries. Unlike most affected countries, South Korea has relied on widespread testing and digital tracking of suspected cases to contain the pandemic, instead of imposing lockdowns or curfews.
Hong Kong
Despite its proximity to China, Hong Kong succeeded in containing the outbreak by taking measures to prevent transmissions internally. Authorities implemented a mandatory 14-day quarantine for anyone coming from China. They were also quick to set up quarantine facilities and negative-pressure beds for proper isolation and enforce social-distancing measures such as working from home, cancelling public events and closing schools.
Taiwan
Taiwan has managed to successfully contain the virus, even though it is located just over 128 kilometres from mainland China. Learning from the previous SARS outbreak, the government sprang into action as soon as word broke about a pneumonia-like disease in Wuhan in December 2019. They began extensive screening of travellers from Wuhan from 31 December, set up a system to track those in self-quarantine, and ramped up production of medical equipment for domestic use in January. They were also the first country to ban flights from Wuhan, on 26 January. The utilisation of big-data for intensive health monitoring of the population as well as Taiwan's excellent public healthcare system helped limit the spread of the virus.
New Zealand
Prime Minister Jacinda Ardern boasted that the country has won the battle against COVID-19 after weeks of level 4 lockdown – the strictest constraints placed on the country. Over the past few days, newly diagnosed infections have been in the single digits. New Zealand has reported 19 deaths and 1,472 confirmed and probable coronavirus cases, according to Johns Hopkins University. New Zealand has ramped up its testing, to the point that it can now carry out up to 8,000 tests per day. The country eased the restrictions to level 3, but Ardern is still urging vigilance saying NZ is "not out of the woods" yet.