Where to now in the heavyweight boxing world?
                                                                                                                                                                            By Steve Wade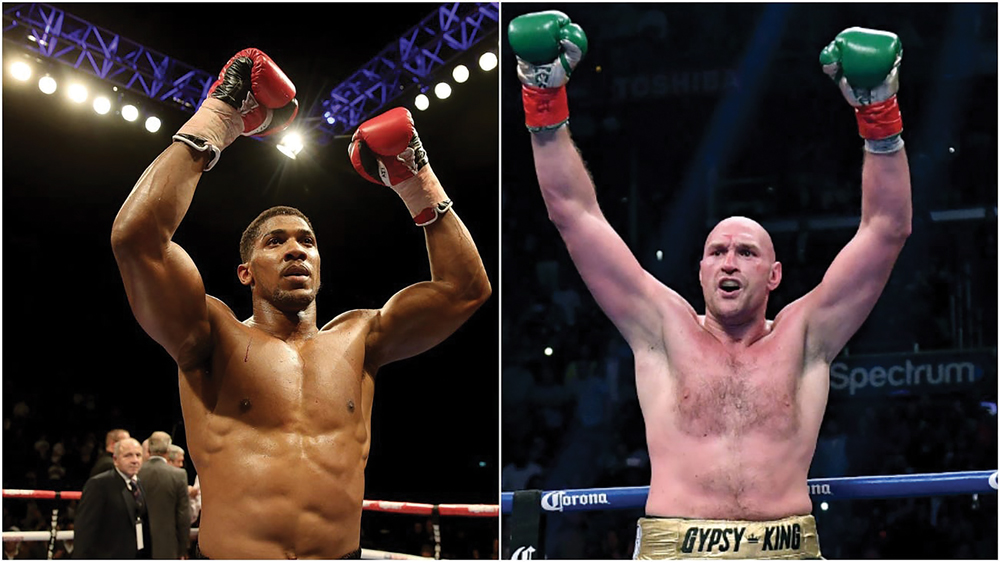 Tyson Fury's seven round demolition of Deontay Wilder in Las Vegas last month has thrown up the prospect of a unifying winner take all bout with Anthony Joshua. The question is when?
The fight between two British boxers to become the undisputed heavyweight champion of the world would be one of the biggest events in the boxing world for years and some say the most anticipated sporting contest in the UK since England won the world cup.
Joshua recaptured his titles against Andy Ruiz Jr in December last year after a shock defeat in the previous contest between the two and now that Fury has dispatched Wilder in great style this is the match up that boxing and the whole sporting world wants to see, but as always in boxing, a lot of hurdles have to be jumped before we get there.
Joshua has a mandatory defence to negotiate against Kubrat Pulev from Bulgaria which is penciled in to take place somewhere in London in June. At time of writing Spurs new ground appears to be the front runner to host the fight. The 38 year old Bulgarian has a decent record but some uninspired recent performances and the fact that his only loss was against Wladimir Klitschko for the world title when upped in class-and Joshua's subsequent defeat of Klitschko, would make an upset unlikely.
In the mean-time Wilder has a rematch option against Fury which looks likely to be taken up. The contest has to take place within six months so it would seem likely that a Joshua/Fury unification fight will have to wait until 2021 at best.
Fury's performance against Wilder was right on the button. With the added weight and fitness he out-boxed and out bullied Wilder right from the first bell. Wilder looked overcooked to me and had no answer to Fury's constant aggression and intimidating tactics. It was a tremendous performance.
Fury's battles with his own demons and his fight to overcome them have been very well documented and he is one of the most colourful and entertaining heavyweights to come along in many a year. The money involved in his next few fights will be phenomenal but it was interesting to hear that his father, a man who he listens to, has urged him to retire now with nothing to prove but the relentless money making business of boxing and the chance of immortality may prove too much for him to resist.
Some judges are saying that Joshua and his management don't fancy the Fury fight and I wouldn't be surprised if that's true, but If he wants his shot to become one of the greats he's going to have to take it. They'll be plenty of false starts and publicity along the way, but let's hope it happens.