What does a property management company do?
                                                                                                                  By Cheyenne Hollis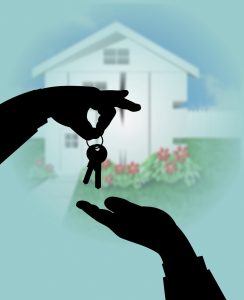 You have probably heard about using a property management company, especially if you have invested in a condo unit, but you might not know exactly what they do. Long story short, these firms can manage your property so you don't have to. But that one sentence doesn't make a very helpful article.
So with that in mind, let's dig a little deeper and find out what exactly a property management company does.
Find tenants
For investors, the most important thing a property management company does is find people to rent their properties. They usually have experience in this field, so you can trust them to market the unit properly and make sure it doesn't sit empty for too long.
Collect rent
Of course, once the property management company has found a tenant, they will also collect rent and handle the deposit for you. For overseas investors wanting to know about returns, you'll have to speak with the firm directly to see how the process works. A few property management companies can make deposits in overseas bank accounts or via PayPal, but others require a local account.
Carry out maintenance
A property management company will perform regular maintenance on your property and ensure it stays in top shape. They will also be on hand to help in case your tenants experience any type of emergency and require immediate maintenance.
Serve as a local advisor
Every country has unique rules and regulations when it comes to property rentals. Sure, it is possible to study these and try to stay on the right side of the law. Or you could hire a property management company who already understands the local market and knows how to operate in it.
Handle bookkeeping
A good property management company will handle bookkeeping for you. This includes creating and filing invoices and in some cases paying local taxes. Not all firms offer this service, however.
These are only a few of the things a property management company does. If you are thinking about purchasing an investment property, or already have one and need help, finding the right property management company can make life much easier. But not all property management companies are equal and you'll need to do your homework to find the one that's right for you.