The Grand Opening of Sun Sabella.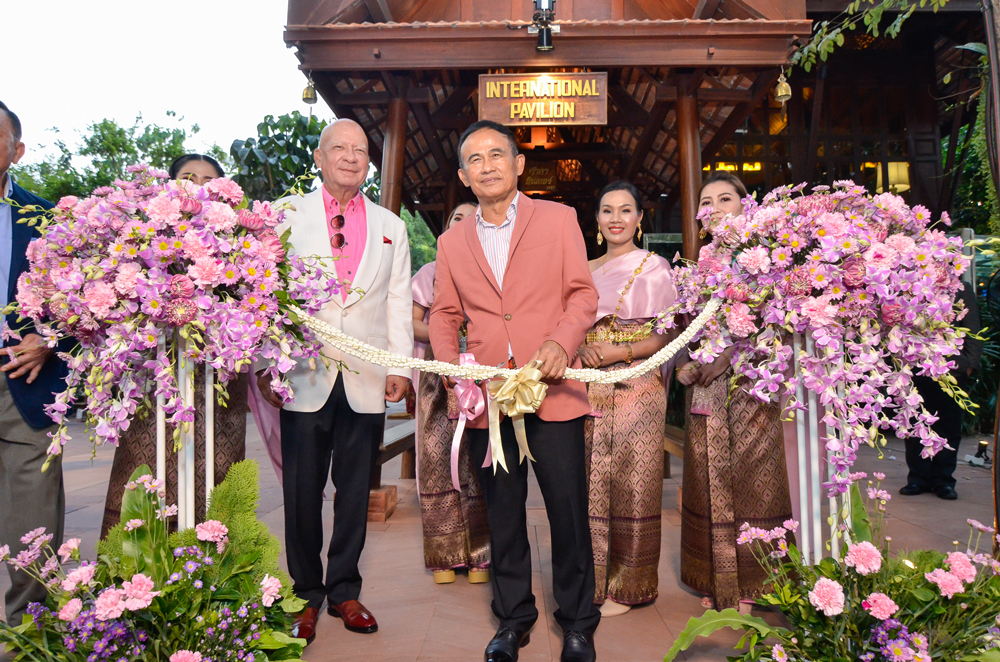 Many of us can still remember the good old days when there were networking events, new projects launches and business opening parties here in Pattaya nearly every week. Recently however, they have been rather thin on the ground. Especially this year with the virus, essentially a flu that is being exaggerated to create a feeling of panic,doom and gloom. Therefore, we were really delighted to attend The Grand Opening of Sun Sabella. This was indeed a marvelous event where the best of Pattaya and indeed Bangkok, came to help celebrate with the CEO of Pattaya International Corporation Dr Sunya.
Illustrious guests such as General Nipon Parunyanit, Former Deputy Army Chief, Mr Bunpot Hongtong who has been a Secretary of Both Commerce and Agriculture, General Theppong Toppayachan Former Permanent Secretary of Defense and the honored guest Privy Councillor General Paiboon Khumchaya were all present.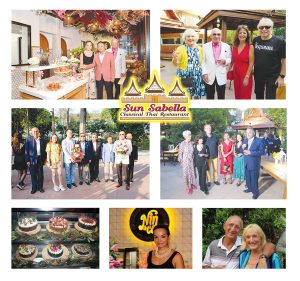 It was in fact the Privy Councillor General Paiboon who officially cut the ribbons at each location to declare the restaurants, patisserie and jazz pitt open.
The ensembled guests then continued to enjoy a sumptuous buffet, refreshments and wonderful cocktails provided inside the plush jazz pit . Resident guitarist Thomas was to be found in his new home celebrating with some world class musician friends to play live music for us all.
You can read more about the Jazz Pit on Page 45 and please, I urge you to go visit Sun Sabella for yourselves. It is the latest ray of sun to hit Pattaya that we all need and certainly that we have all been waiting for.
At the Sugar Hut Entrance Moo 10, Thappraya Road, Pattaya
Tel 038 25 1687
Facebook Sun Sabella Classical Thai Restaurant