Euro Design celebrate their 20th Anniversary with style.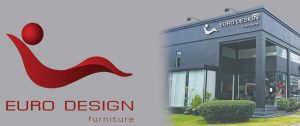 I was surprised that the celebration was held inside Euro Design's Showroom on Thepprasit road. It was very kind of them to allow guests full use of all the furniture inside, it made us all feel very comfortable indeed. There was also an excellent selection of food supplied by Aroi Pub and Resto with a great selection of beer and wines, and above all some attentive and friendly service.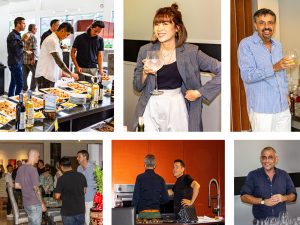 I asked if the Euro Design team had actually been here at this location for 20 years and found out that they moved in just three years ago. Originally they were located on the busy Sukhumvit Road but find this location is much easier. They did make some changes to the exterior, changing from the original white façade and all in all are very pleased with how it's all turned out. Business is good and the future bright for Euro Design.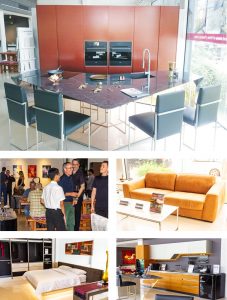 A big thank you to Sean Bennet and Luc Pariette for making us all feel very welcome and putting on such a generous event. It was their way of saying thank you to all their customers and partners in an informal way for 20 years of business