Euro Design Complete Interior Renovation from scratch part 2.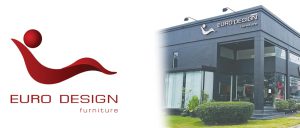 Following on from last month's article Complete Interior Renovation from scratch here is part two of the article with finished results from Euro Design.
If you didn't get a chance to read Part 1 you can still see it via the Pattaya Trader Website.
Controlling light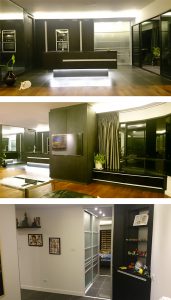 Once all your life support and comfort systems are in place, you can begin to think about how you want your place to look and live. Think of your new home as a theatrical stage that has to be properly set before the big-name actors appear. The most expensive leather sofa in the world will look like vinyl if it's sitting under a cheap fluorescent light or in an unlit dark corner.
First, get a grip on the natural light. Pay attention to where the sun comes in and at what time of day. If your bedroom is facing directly east, you will obviously need to have the ability to completely block out the early morning sun with blackout curtains, or quality blinds. If your living room has a direct western exposure on the beach side, you will need to figure out how to keep it from turning into a microwave every afternoon.
Understanding and controlling natural light is essential to creating the right atmosphere. We have already talked about lighting a little bit from a technical angle. Make sure you can clearly light every inch of your home. Installing dimmers and lower wattage bulbs can help create whatever mood you desire, but dark spaces where you can't control the light at all makes a place seem unfinished. Incorporate wall lamps, floor lamps and even indirect lighting behind mirrors and in recessed ceilings. With all lighting, the key is control.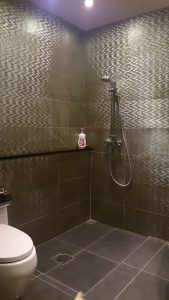 Along with lighting decisions may come ceiling alterations. If your ceiling is not installed yet, make sure your desired lighting plan is considered before you start putting up gypsum. If you decide on a recessed, traded or "drop" ceiling, indirect lighting cleverly hidden can have a spectacular and warm effect. If you're unsure, start paying attention to ceiling configurations everywhere you go and look at some home design magazines. The possibilities are endless.
Putting down a good base.
Probably about the same time your lighting questions are getting answered, it's time to decide on flooring. Everybody has a favorite type of floor, but not all materials are appropriate for Thailand, and not all floors are created equal. Hardwood floors always look good in the showroom, and usually after they first get installed. But be careful; radical changes in humidity and temperature can cause even the finest woods to buckle and creak. Not to mention the fact that Thailand is home to several species of airborne and subterranean termites.

A nice economical compromise is wood veneer parquet. Some type of polymer barrier is used to separate the actual parquet from the floor to help prevent termites. The product installs in hours, not days and some brands are even waterproof. The most popular choice of flooring here in Thailand is ceramic tile or natural stone of some description. Marble and travertine (a stone somewhere between limestone and marble) can be beautiful but hard to maintain. If it's just you and your spouse walking barefoot around your show home, go for it. If you have a big active family with pets, it's probably a good idea to go with a hearty ceramic tile.
Again, it is important to be cost conscious, but not cheap. Do not put wall tiles on the floor just because they are cheaper. They are also thinner, more brittle and since they are not designed to be walked on, possibly a safety hazard. A decent ceramic tile here in Thailand should cost between 350 to 600 baht per square meter. Imported tiles will naturally be quite a bit more. The two main considerations when choosing ceramic floor tiles are size and color. Large tiles (60cm x 60cm or larger) can make a small room look big as well as adding scale to really large rooms.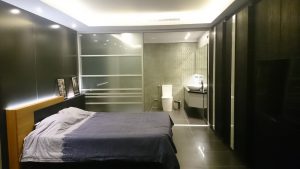 Rectangular tiles can run against the grain of a room to give it balance, hence making a really long room look squarer. Installing tiles in a diagonal pattern help to give a room an interesting sense of motion. Again, start looking at the flooring in places you enjoy hanging out to get an idea of how designers use materials and sizes to create an effect.
Color can be quite subjective. Dark tiles like slate can create a strong masculine feeling but are best used in rooms with a lot of natural light. Lighter colors like travertine, marble and natural look ceramic tiles tend to open rooms up and cool them down. Lighter colors also appeal to a wider range of people, which is something to consider if you are finishing for resale or for the rental market.
The most important thing to consider when choosing a tile color is time. How long can you live with that tile? If it's some trendy green colour is popular now think how you will feel about it in five years. Natural or natural look tiles tend to be more palatable to more people for longer periods of time.
It's important to consider the long term effects of your renovation, especially if you are considering resale you want durability, ease of maintenance and classic elegant surroundings that will not jar or put off prospective purchasers.
………….. Look at these tremendous results from Euro Design – Ed