Don't be afraid of the Dark Side......
by Heiner Moessing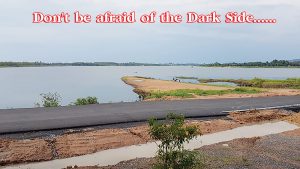 …cause you never bike alone! So on a Sunday that started with heavy rain pouring down on my son Martin and his girlfriend Zine (on a Suzuki GSXR 1000 – The Rocket) and father Heiner (on a Stallions 150 – The Beast) we waited for the streets to dry and took a ride around Mabprachan Lake.
I hope I remember correctly, but I believe that 24 years ago Soi Siam Country Club was only a paved road in East Pattaya, probably made to service the golf course as all the others were just dirt
roads surrounded by jungle, a bit of farm land and only a few houses. There was no ATM, so as to buy milk, a Bangkok Post or packet of cigarettes (not that they are healthy anyway!).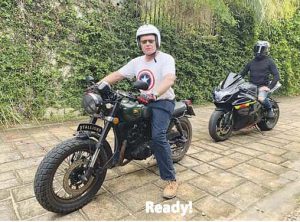 When we built and later moved into our first house in Swiss Paradise Village we were regarded as "weird", as foreigners (especially Germans), were supposed to live in Garden Villa (Naklua) or The Village (now 3rd Road ). But the elephants from the Elephant Village passed directly by our kitchen window and there was nearly no traffic on the Dark Side. Housing estates were Pattaya Land and House, Wantana, Swiss Paradise Village and 2 or 3 villages on Siam Country Club that I forget the names of.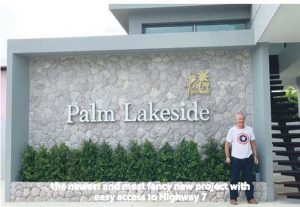 We have never regretted our move East and in the meantime civilization has reached us with lots of restaurants (Thai, German, Italian,etc. even Japanese), convenience stores, markets, massage parlours, doctors (for people and pets). Today the Dark Side is nearly self-sufficient, living there now you need only cross the Sukkhumvit for very few things.
I would rename the Dark Side the Green Side: Mabprachan, Wat Yan, Silver Lake…
and Golf!! It's easy to go to Bang Saray for seafood or to the Navy Beach to relax.
We have to go to our office in South Pattaya Road 6 days a week so do we live too far away being out there? Well in Berlin I needed 1 hour to get to work, in Pattaya it takes 18-24 minutes and I don't need to scratch ice off the windscreen!