Common Goal Giving back to The Sport
                                                   By Gloria Jones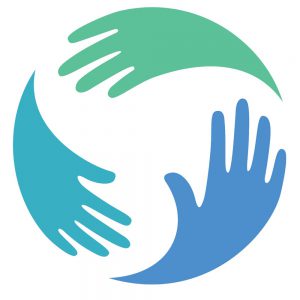 We all know of footballers who have generously given back to the sport that has rewarded them with fame and wealth. David Beckham has his own charitable trust and supports many campaigns including one that helps injured Army personnel returning home from active service. The "Michael Essien Foundation" was started by the player to provide basic necessities such as drinking water, public toilets and libraries for his hometown back in Ghana. Whilst Didier Drogba's support of the Ivory Coast helped end a 5-year-old civil war and saw him included in TIME magazine's 100 most influential people list.
The Common Goal is different in that it is a pledge-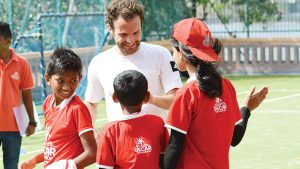 based charitable movement founded by Jürgen Griesbeck . Launched in 2017 when Juan Mata announced his intention to "make the pledge", Mata then urged his fellow footballers to join, stating that "Common Goal is the most effective and sustainable way that football can deliver long-term social impact on a global scale".
So how does it work ?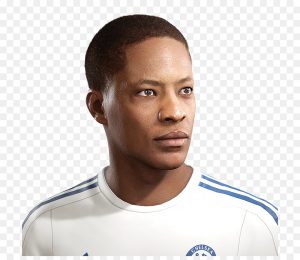 The movement encourages professional football players and coaches to pledge at least one percent of their salaries to a collective fund that supports football charities around the world.
On 29 November 2017 UEFA president Aleksander Ceferin became the first football leader to join and the following year FC Nordsjaelland was the first football club to join. The club's CEO, Søren Kristensen says that they would like to make a difference to others through football, whether it is regarding gender equality or developing young people and football players. Additionally, the entire ten member management, club chairman and backroom staff pledged one percent of their salary.
Also last year Banco Santander became the first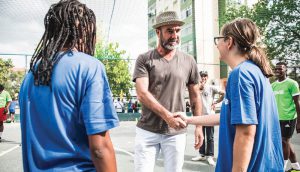 sponsor of the UEFA Champions League to support Common Goal and Alex Hunter a popular fictional character in the FIFA video game series has partnered with Common Goal as part of a partnership with EA Sports. The partnership will see Common Goal included in the FIFA 19 as players will have the chance to join up with the charity as part of "The Journey",mode which sees players take control of Hunter's rise through the professional game.EA Sports has also donated $200,000 in support of this movement.
Manchester United's legend Eric Cantona joined at the end of last year in the newly created position of Common Goal mentor Cantona has long been an advocate for the social power of football. In particular, he has been an active campaigner against homelessness. Recently, he visited the streetfootballworld member Associação CAIS in Lisbon – an organisation that uses the game to support those suffering from extreme poverty and homelessness.He will now represent and actively promote the Common Goal movement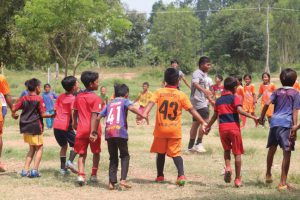 Following on from Cantona's joining this year the Manchester United Supporters' Trust became the first supporters trust in the world to sign up and make the pledge. Members will be donating 1% of their membership fees to this movement but perhaps more importantly they will be helping to promote Common Goal to the global Man U supporter base. Then in May this 2019, Australian women's players Aivi Luik and Alex Chidiac became the 99th and 100th players to join Common Goal, making the men and women ratio equal so far.
Since its inception,
Since the group's inception individuals from all over the world have joined Common Goal for many reasons.Some have been invited to join by fellow footballers such as Frederik Schram who was inspired by his friend and international teammate Alex Rúnarsson. Whereas Giorgio Chiellini was simply inspired by the example being set by Juan Mata,and sent this to the general Common Goal email asking how he too could join the team:
Go to the Common Goal website https://www.common-goal.org/Stories and you will be able to read the first hand stories of how help has already been given across the world. For example in Cambodia where many children live in slums and have never gone to school due to the extreme poverty, there is the Indochina Starfish Foundation (ISF) based in Siem Reap. This foundation provides a safe space for a lot of kids to play and progress as coaches teaching other kids football skills and also life skills such as staying away from destructive social activities such as drug abuse, drinking and gamblingas to help them grow into happy adults.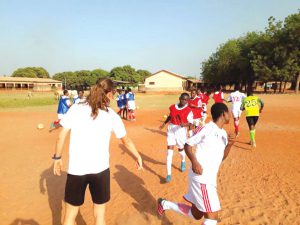 Another favoured Common Goal club is WhizzKids United (WKU) which runs several programmes in Ghana and South Africa where for many girls playing football is no more than a dream because of deep rooted traditional gender roles. Traditionally they have been expected to do household chores rather than have time to enjoy playing sport. WhizzKids United, originally founded to provide HIV/Aids prevention for young people has to date reached over 1000 young people working with both mixed and single sex-teams and actively empowering girls to give them a voice they never knew they had.
Common Goal have made this comment about their success so far:
"Each player that joins grows the awareness of our mission, influences exponential change, and leads the way to a fairer and more equal world. We will team up with good organisations who are tackling social challenges across the globe. By creating a more thorough link between football players, managers, fans, organisations, brands, and football for good organisations, we can join the global football community together on a team big enough and strong enough to take on the world's toughest opponents from HIV/AIDS to gender inequality to youth unemployment.
We want to continue to work with brands and institutions, both football and others, to create mechanisms that provide a continual stream of support for the social dimension of the game. And, most importantly, we want to further expand the movement with the fans. Because every one of us has a valuable role to play in building a future in which the world's favourite sport becomes the world's greatest catalyst for social change".