Pattaya Personality - Cees KC Cuijpers
                                                                                                                              By Gloria Jones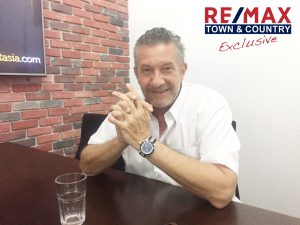 "How exactly do we pronounce your name?" was my first question to Cees as I'm sure that the many different versions he hears must infuriate him, but no he is really quite chilled about it. He tells me that phonetically "Case" is the correct pronunciation but due to the problems many people have had with it, he is more than happy to answer to his nickname of KC
"So how long in Pattaya and Why?" I am also curious to know. Well, Cees arrived in 1997 to open a restaurant on Pattaya Beach road called "Samsara" – a Buddhist term referring to the endless cycle (birth, death and rebirth). For those of you who were in Pattaya back then you may well remember it as a rather beautiful, upmarket restaurant with a mezzanine floor, valet parking and a French/Thai Fusion menu.
Having come from a hospitality background Cees was careful to oversee every last detail and at that time had to travel back and forth to Bangkok each week sourcing everything from plate ware and cutlery to all the glass, lighting and interior decorations.  Two years on however, Pizza Hut made an offer that couldn't be refused. They were desperate to make the site their Pattaya Outlet and so Samsara closed and the Pizza Hut branch that you will still find today on Pattaya beach Road, took its place.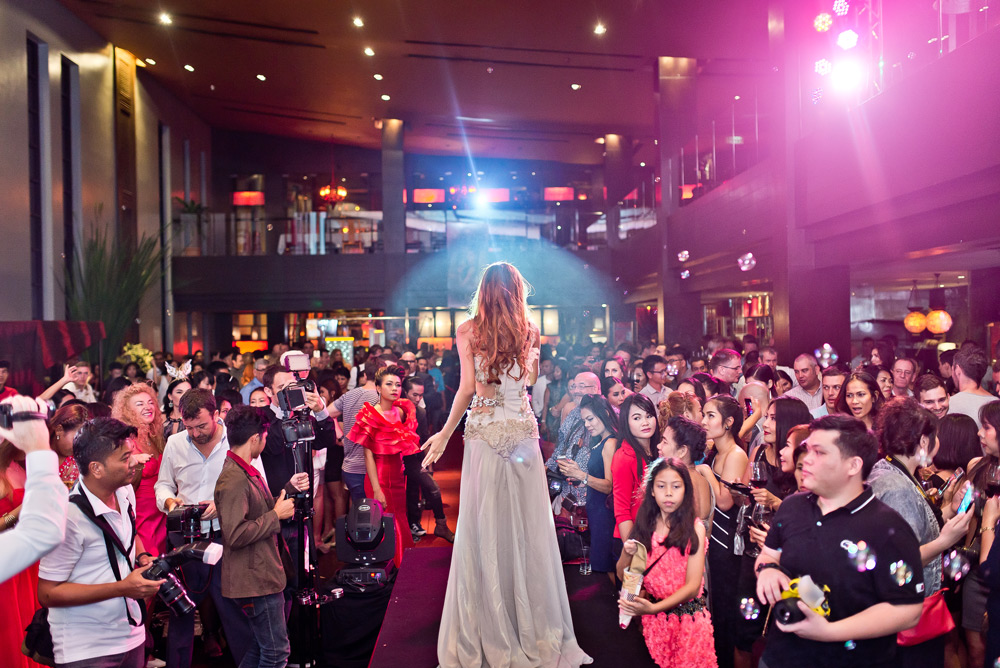 Guessing my next question would be how he then found himself working in property rather than hospitality… Cees informed me that during his time at Samsara restaurant many guests were impressed by the flair he had shown in the design of the restaurant. When Samsara closed, he was frequently asked for redesign & remodeling advice for both commercial as well as residential properties. Before long he had a team together for turnkey contracting. Then in 2003 he was asked to join Town & Country Property Real Estate Agency and that is probably how most people know him. When the original founders decided they would like to be bought out he and his Belgium business partner Herman van Gucht became the sole proprietors of Town & Country Property.
I first met him through the many networking events he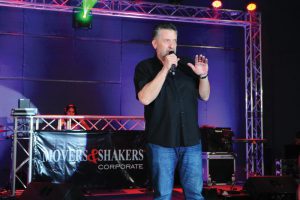 organized.  One of the first Cees recalls took place in 2009 where a daytime golf-outing at the Plutaluang Navy Golf Course was followed by a brilliant networking event in the grounds of The Village (Corner of Sukhumvit road and Soi Chaiyapruk 1) where a Town & Country Property branch-office was situated. There were 450 guests; lots of entertainment and a fashion show by Phuket Mermaids and although the torrential rain that fell that evening did nothing to dampen the party spirits. It made Cees vow however that it would be his last outside networking event he would organize. So thereafter he organized the Movers & Shakers events held both in Pattaya and Bangkok undercover and mostly in luxurious 5 star hotel venues.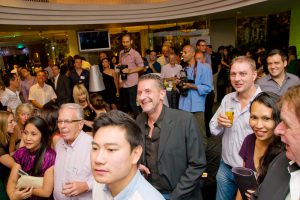 All these events took plenty of time and effort for Cees to promote. It was the infancy of Facebook and he made sure to take full use of it being renowned for persistently getting the message out and ensuring an excellent turn out at all his events. In the years following, many developers such as Kingdom Property, Tulip Group, Riviera Group and many more were lining up to sponsor these evenings and the property market in Pattaya was booming. Groups of colleagues and friends were also going to Bangkok for the monthly M&S networking events there – often making a weekend of it… These were The Good Old Days!
Unfortunately the years that followed saw the boom muffled as the property business was no longer a cause for celebration and sponsorship dried up. There may have been fewer parties 3 years ago but refusing to stagnate, Cees invested in the RE/MAX brand and moved to his stylish new offices on the ground floor of Jomtien complex. Incidentally it was the very same condo complex that he had stayed in during his very first holiday in Pattaya – there's that Samsara circle again.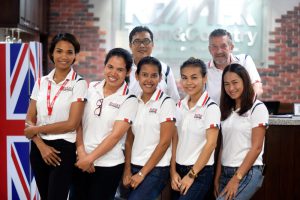 Fast forward to 2018 and the 24th of November when a much yearned for Movers and Shakers Red Carpet Gala was brought to The Holiday Inn by The Palm Bay Group. This was Cees back to his organizing, entertaining best- and this year?
Well so far he is enthusiastic about 2019 and the promise of what's to come. 
"A lot of people don't realize what is happening with the EEC and the money being pumped into the area with huge, multinational investments and new jobs for both Thais and Expats".
This will all lead into the RE/MAX – Town & Country strengths: Corporate & executive rentals, resales and property investments.
Cees puts his personal success in finding good investments for his clients down to 15 years of hard work, giving good and fair advice (no BS) and gaining introductions the best possible way by word of mouth from satisfied customers. He tells me:
 "You need to be persistent and focused. Many brokers diversify into other areas but I prefer to stay with what I am good at and also keep proactive. Only Quality and Good Service will sustain". Certainly with his handpicked team many who has been with him for 10+ years, sharing the same ethos, there seems little doubt about that.