A Celebration Of Modern Parenthood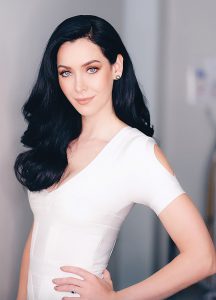 Coming to Bangkok during Mother's Day weekend is a revolutionary approach to parenthood that is currently sweeping the globe in the form of a single day's celebration.
Lily Festival, to be held Siri House a location tucked neatly into Soi Somkid in the heart of Bangkok, will be bringing a collection of speakers, life coaches and Thai celebrities who advocate a better way of living for the parents of today to empower the children of tomorrow.
The celebration of motherhood and all things that the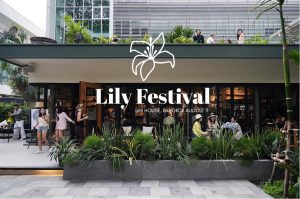 modern world requires of a parent today – including their own wellbeing and the tools needed to face the ever-evolving landscape of the world of tomorrow – will combine a host of talks, workshops and activities from leaders in their field. The five main talks at the core of the days proceedings will include enlightenment on: 'Gender Equality & Respectful Society Starts in the Home' hosted by Cindy Sirinya Bishop, an actress, supermodel, TV host; 'Raising Kids With a Winning Mindset: A Mindful Approach' by Natalie Glebova, an empowerment coach and a best-selling author of two books "Healthy Happy Beautiful" and "I Am Winning"; ' Coping and Moving Forward' with Kornkamol Loukkaew Chitapong, a TV Host of a popular women's show; 'Exciting Trends of Alternative Education' David Doran, Founder and CEO of WeLearn; 'The Truth About Getting Rid of Mummy Tummy – What's safe, What's not and the Top 5 Fitness Mistakes New Mothers Make.' Minyoung Kim, an International pre/postnatal yoga & pilates master trainer.
Alongside the talks, there will be a collection of other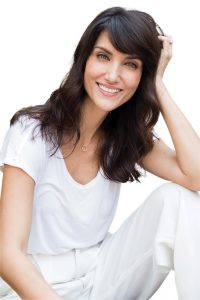 activities to educate and entertain visitors to Siri House including a yoga and pilates class hosted by the aforementioned Minyoung Kim, an aqua-natal class and baby swimming class performed by Bangkok Kids drawing focus on both the wellbeing of parents and children alike. Workshops will include a Mother's Day Malai (Garland) | Heart of Siri by Heartmade, print-making tote bag from carved woodblock delivered byDuangdee Frame and a watercolour painting session hosted Nantachai Vivithsiri.
Other activities creating a buzz around parenthood in modern life during the festival's celebrations will include live painting sessions with a flair for motherhood and a marketplace, as can be expected at an event of such calibre. However, the market itself will not be your typical health-focused food stalls, juice bars and coffee shacks, "oh no", there will be a collection brands, offering suggestions to parents on products of an eco-friendly nature, geared towards not only the wellbeing of their little ones but the environment as well.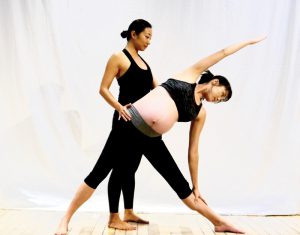 Aside from the volunteers during the day, the hosting venue – Siri House – Snacks & Drinks will be provided by Luka & Quince and the organisers of the day's event, there is just one major sponsor, the UNICEF Next Generation Foundation "a group of young leaders, entrepreneurs and innovators in their 20s and 30s who commit their resources, resolve and enthusiasm toward supporting UNICEF's life-saving work". Due to this and the concept developed by the organisers of the event – more about that in a minute – entry to Lily Festival is completely free, however, they do wish those who are interested to register to the event prior to the date set on the 11th of August via the supporting site Ticketmelon at the following address:https://www.ticketmelon.com/lilybkk/lily-festival, and as stated, registration is completely free and is only there to give the event hosts an idea of possible numbers for the day.
The concept of the one-day gathering was born of the collective minds Noon Natchanan and Vijitira Duangdee. Noon, with over ten years of experience in media as TV host, DJ and bilingual event emcee was pregnant during the drafting of the idea and discussed her new-found knowledge of differing techniques and ideas across the world for both a healthier living and ways in which to teach her newborn for a better life, healthier mindset and a more bonded society. Pairing those thoughts with her friend and now partner in creation, Vijitra Duangdee, bloomed the idea to sow the seeds of these new schools of thought here in Thailand.
Ms.Duangdee who is also a bit of a media mogul,
through her years of event organisation, brand activation, journalism and TV production tilled the thoughts of this concept through her experiences of festivals and gatherings together with her love for wellbeing as a fully fledged RYT yoga instructor and quizzed why not host an event to celebrate these ideas and build the foundations of a better society here in our home country, after all, "the topic of motherhood is rarely discussed plus totally underestimated in modern times and why, when they are the superheroes of the world".
With the idea beginning to bloom, the two champions of womanhood and all that it is to be a mother, Lily Festival was grown from imagination into reality. The Lily was chosen to represent the event due to its symbolism as the May birth flower and although the different colours of the Lily can be interpreted by many cultures in different ways, the emphasis on motherhood, fertility, royalty, noble bearing, purity of love and the beauty of youth, as well as renewal and rebirth.
So, if you are expecting parent, as it is not just about the mothers you know, or you already have brought a cherished life into the world and the idea of creating a better future for both you and for them is something that excites you, then this celebration of life, love, unity and wellness during Mother's Day weekend is, simply put, perfect for you. For more information on the event and to register, head over to https://www.ticketmelon.com/lilybkk/lily-festival