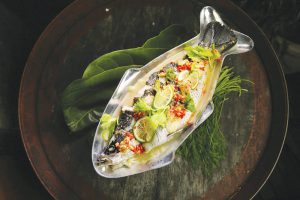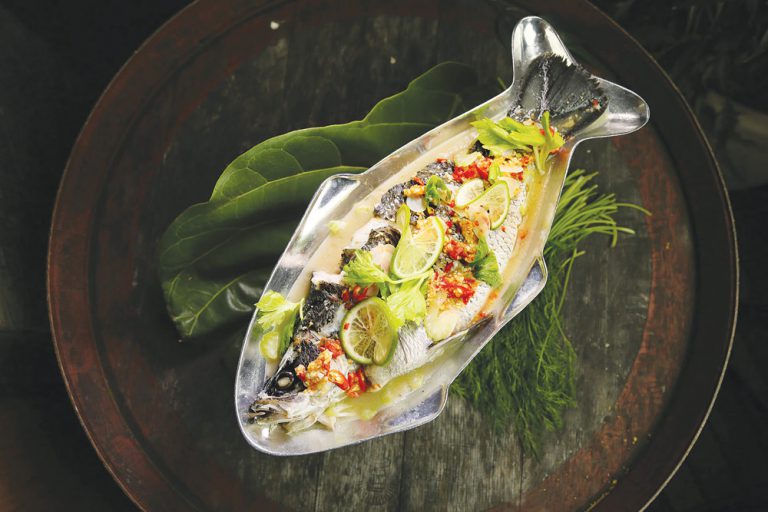 by Chris Millar The Highlander – Future Image Dublin Member.
For many Falangs, "Fish Day" or "Fishing Day" is that "Pull-Here" sembertrip on the box you rip to get at a big portion of battered cod. We may not fish, ever. But we pay lip service to the idea of fishing, even though fish have no lips, because it's one of those things embedded in our culture and DNA… like a sharp hook in a trout's gullet.
Some say…I wish I liked it, but I lack the patience. If I wanted to sit for six hours waiting for something dramatic to happen, I'd watch a "Downton Abbey" or "GOT" marathon. (There, I've alienated everyone.)
Back home (Europe side) we have Catch and Release (CAR) lakes (Similar to the private fishing lakes here in Thailand), where there are helpful reminders: "Lakes are opened to liberalized fishing when a fish population is endangered due to the lack of oxygen available in the water. These lakes are opened so that the public can take fish before they die."
It sounds like you're expected to drive them around and show them the sights before they pass. "Hey… What's on your bucket list Mr Fish? …Well, not a bucket, Pal….5555555
I shouldn't really be telling this story but even someone who has fished in serious world federation competitions do have lapses due to the demon drink (Leo)
One sunny June day along with good friends Gary and Chris (Surnames removed for legalities 555) and a couple of the wives and GF's, we went to fish at a lake near Pathum Thani. Now I love my fishing but the one part I truly hate to do is spinning for fish and unbeknown to me the lake was spinning only for Barramundi.
Well the lake was packed with Thais and Asians from other countries all casting in every 30 seconds and repeating, repeating and repeating… With the odd fish being caught and myself and the guys setup and started casting away.
After about 2 hours of total boredom I stopped and ordered a few beers and spent the next few lazy hours sipping cold Leo and let the girls order up some amazing food… Needless to say the beers kicked in and things became a bit hazy. One of the girls had ordered Tom Yum Seafood which held and array of the finest prawns and Octopi and it was then that my full drunken knowledge of what bait Barramundi would love (Spicy Seafood)
With the beers still coming and a piece of seafood attached to my lure, I casted in and let drop. Just in case the owners did not see me ledgering I falsely (And I'm not overly proud) started to reel in. BANG… A 5 lb. Barramundi… Cast – BANG … Cast – BANG its was a fish a chuck as they say.
With the beer kicked in I showed a Japanese couple beside me how to catch and they were ecstatic as I think they had never caught a fish over 6 ounces before but they were quick to order Tom Yum Seafood (Suddenly there was a big rush for the Thai delicacy)
It wasn't until I was baiting up my lure to catch my 20th fish that (In a slight drunken stagger) I tried to show the owner how to add a piece of prawn to a lure (He had sneaked up on me and stood beside me watching in disbelief) and nobody was able to warn me as they were all too busy catching fish 55555.
Myself, Buddies, and the girls were asked to leave the fishing park …. Spinning is sometimes a great way of enticing fish but its defo a pet hate of mine and the spinning I did that day was through intoxication not by rod casting…. I slept all the way back to On-Nut Soi 8.
Again, the closest some of you will get to CAR is returning a Filet-O-Fish because there's hair in the tartar sauce, so don't listen to me about any of this. Go and enjoy a real day's fishing (Not forgetting drinking and eating) ….Just be careful not to get caught using banned baits … Unless you are too drunk to care.
Tight Lines and Tom Yum Seafood