The British Learning Centre - What our Parents say.
I feel fortunate to have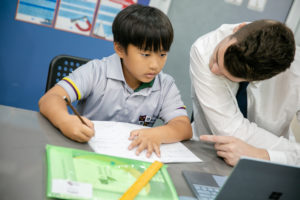 been a part of the British Learning Centre's journey. When I took over as the Deputy Head of School at the British Learning Centre: Pattaya, the school had already established a strong reputation for excellence, offering tuition to just over 100 students. Now, a little over a year later, we have grown beyond even our most ambitious goals, and I truly feel privileged to be trusted by the parents of nearly 300 students to support their children's learning. As we expand further, I decided to take the time to reflect on our successes and look forward to how we can offer even more value for our students and their families. With this in mind, I reached out to some of our parents to share their thoughts and experiences with us, since our opening in early 2022: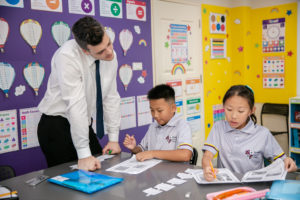 "Looking back at my one year history with the British Learning Centre, I understand that they have managed to fill a very important gap in the educational market of Thailand, serving as the connection in the chain between potential students from all over the world and the high quality international schools of the Eastern seaboard. Certified native English speakers prepared my daughter for her school admission. Moreover, the British Learning Centre's Senior Leadership Team helped us to find the most appropriate school for her and facilitated the admissions process.
During only one year, the number of students at the British Learning Centre has grown considerably. However, the staff have managed to maintain strong relationships with every child, in order to better address their needs. One of my son's teachers decided to continue her career outside of Thailand and she had tears in her eyes when she was saying goodbye to him. Do I need to explain more?
I would be happy if I heard that the British Learning Centre had decided to establish a full-time school and I am looking forward to that day."
Aleksei – father to two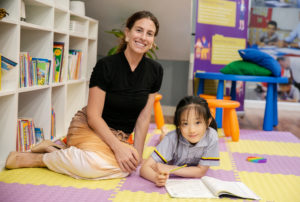 British Learning Centre students.
"In addition to the international schools, the British Learning Centre is the best place to provide children with complete English tuition. Before they started at Rugby School Thailand, my children were able to feel a real international school environment at the British Learning Centre. This made them psychologically prepared and adapted to that kind of educational setting before they began; I am very grateful to the British Learning Centre for this.
Their teaching team and I have established in-depth communication channels. They are always willing to let me share the requirements and learning content of my children's school teachers with them, so that they can find the most effective way to help my children make progress. They are indeed very professional! At the same time, the British Learning Centre helped to share part of the educational pressure that I felt."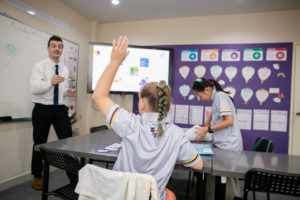 Peter – father to two British Learning Centre students.
"My son has been attending the British Learning Centre for over a year now. During this time his English level has improved incredibly, he has gained a lot of new knowledge and met new friends! I am very grateful to the British Learning Centre for the wonderful atmosphere and the high level of professionalism of the teachers! My son enjoys going to the school, loves his teachers and talks enthusiastically about new knowledge he has acquired in classes.
As a parent, I like the feedback system from the school, convenient schedule and friendly attitude of the staff."
Valentina – mother to a British Learning Centre student.
As a school, there are many things that we have done well and many things that we can do better – it is our commitment to our parents that we will always strive to improve. Personally, to hear the stories of the impact we have made in the lives of so many students, and their families, in such a short time makes the hard work worthwhile and fills me with excitement for the future.
If you would like to see how we can help your child achieve their goals, come and visit us.