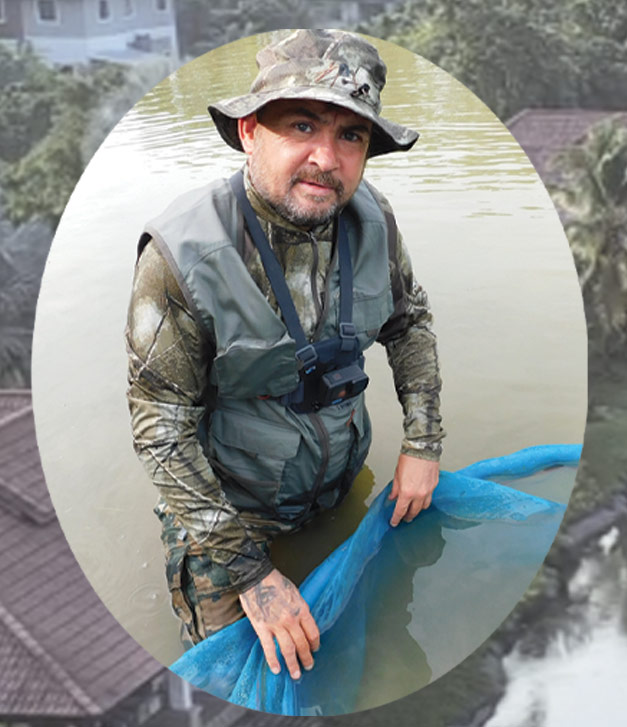 Shaun here from The Savage Fishing Channel. This month's report comes from Chiang Mai at the lovely Teak Tree Lake. Now Teak Tree Lake is widely regarded as a hidden gem in the Thai angling community boasting 5.5 rai of lake. I came here targeting Giant Siamese Carp and was not disappointed.
Day 1 started with a bang on the waggler, we threw in some pellets in and around a shallow rig hoping to catch the Pacu & Tambaqui feeding early. Second cast at around 7.05 am resulted in our first fish of the trip: a nice 17lb Pacu to get the ball rolling. We then switched to a fixed line feeder for both Carp & Predator rods resulting in our next take which was a respectable 20lb Juliens Carp – a new species for me. At around noon the line ripped off, after a 15 minute fight (and some superb boat navigational skills) I landed a cracker of an Amazon Redtail Catfish weighing in at some 60lb. This was followed by a very similar-sized Redtail.
Day 2 spirits were high as we started with a belting 30lb Tambaqui on the waggler achieving a PB for me. This was duly followed with a superb Juliens Carp weighing in at 30lb but then the fun really kicked off. The Giant Siamese Carp came out to play. 4 takes one after the other resulted in 4 pristine Siamese Carp the first being the biggest, coming in at a whopping 70lb+ with the rest weighing in between 35 and 50lb, This completed an epic trip with other fish to note being: Asian Redtail,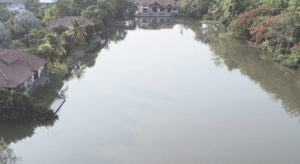 Hovens Carp, Grass Carp, and Striped Catfish. Teak Tree is a unique place boasting two guest bungalows that sit directly on the lake, for fishing literally on your doorstep. These spacious villas contain two double bedrooms, 2 bathrooms and fully equipped kitchens. The lake is run by Khun Noon who cooks up a fantastic array of Thai and English food (I recommend the ham salad sandwich, thank me later ). Bruce also comes and sits with you to make you feel welcome while offering invaluable tips garnered over 20 years of experience fishing this secluded body of water. Overall a fantastic stay and I cannot wait to come back, top marks, this is a very special place with unfinished business for me. 
To see my trip for yourself go to https://www.youtube.com/@savagefishingchannel and if you like the content please be sure to like, comment and subscribe so you don't miss my next adventure. Tight lines guys!
SHAUN IS OUR NEWEST CONTRIBUTOR AND WE ARE VERY HAPPY TO INCLUDE HIS MONTHLY FISHING REPORTS IN DISCOVER PATTAYA MAGAZINE. AS WELL AS BEING A KEEN FISHERMAN HE ALSO BRINGS US AUTHENTIC, FISH AND CHIPS WITH SHARPLES TRADITIONAL UK CHIP SHOPS.