FRIDAY NIGHT AT THE SPORTSMAN

Discover Pattaya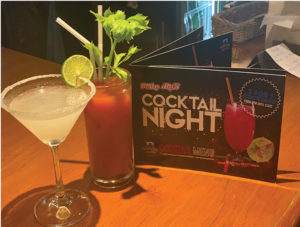 went along to the Sportsman for their "All you can Eat Pizza, Pasta and Salad Buffet" to find out what you get for the price of 249 Baht. We sat down at the opening time of 6pm, (it goes through until 10pm) and the place was already busy with people who had come for the buffet. It would surely get busier later into the evening, and given what we discovered about the food on offer, that is no surprise.
The pizzas appeared on the dot at six to be as fresh as possible. Thin crust with various toppings including Margarita, Pepperoni, Meat Feast and the excellent BBQ Chicken, none were skimped on, and all were really full of flavour. The spaghetti and fusilli pastas were accompanied with a choice of Cheese, Carbonara, Bolognese, and Tomato sauces. We definitely recommend the cheese sauce because The Sportsman is always particularly good at that.
However, what really set the food apart for one of our party, was the quality of the salads and sides on offer. You can get a pretty poor show at some places with their so called "salad bars", but not here. The coleslaw, pasta and potato salads were excellent, plus garlic bread, olives and again well presented with a good selection of accompanying sauces. Of course, it's our job to advertise but I was personally quite taken aback by the quality of the food and the excellent, friendly service. Remember, this is just for a price of 249 Baht and really is all you can eat – it doesn't stop coming!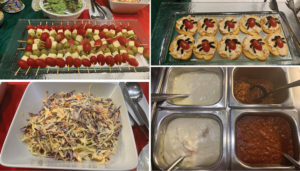 Another offer on Fridays is the 2 for 1 cocktail deal. Now, as I'm sure you know, you can come a serious cropper in Pattaya by ordering cocktails from a place that has no idea how to make them. So, we tried the Sportsman on two classics, a Margarita and a Bloody Mary. The Margarita was not too sweet (often a mistake) and the Bloody Mary thick, delicious and with all the accompanying essential extras of Tabasco, Worcester Sauce and pepper. As prices range from around 145 to 195 baht this is a great offer especially as they don't insist on you having to buy 2 the same. All in all, we can thoroughly recommend the whole Friday night experience. The manager keeps right on top of things so the food is brought out fresh and in good time and the staff are great. I'm going again very soon and you should get along too!